Berlin Cathedral owns two graveyards, both of which today are located in the city's 'Wedding' district. Burials continue to take place at both sites to this day. Further information can be obtained directly from the cemetery administration.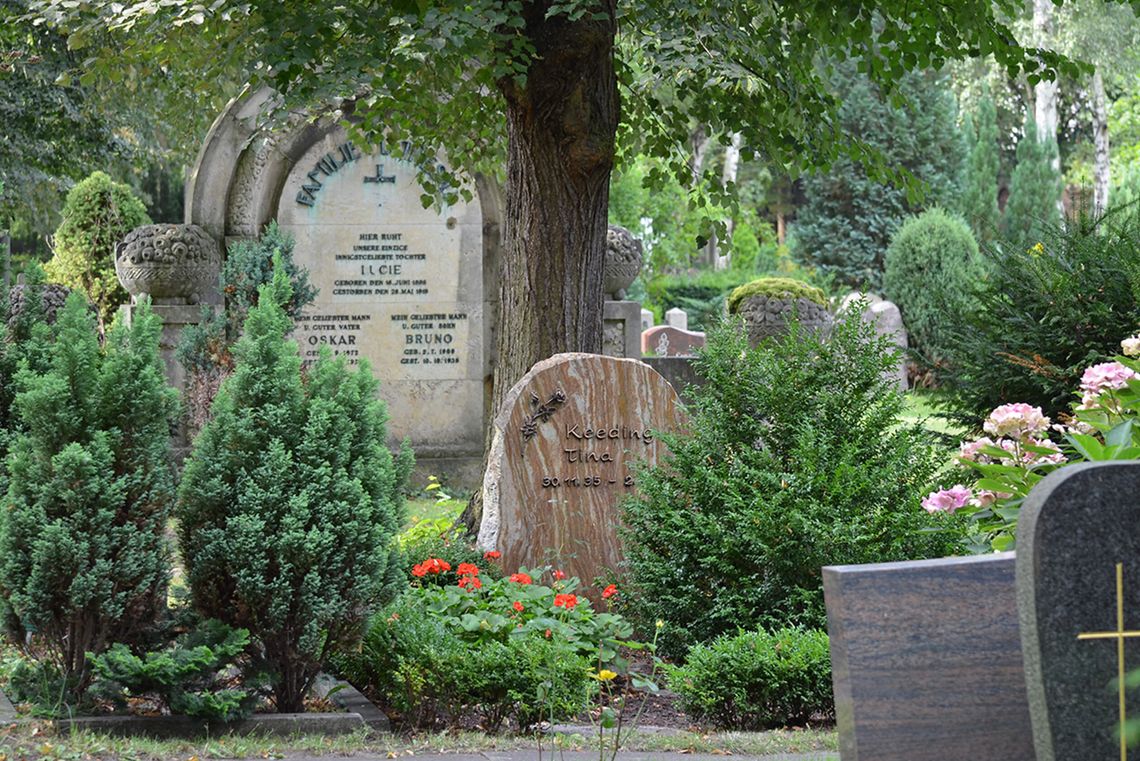 Cemetery Liesenstraße
The Cathedral cemetery built in 1830 and situated on Liesenstraße 6 is a burial place in Berlin of great historical and cultural significance. The cemetery is surrounded on three sides by walls and historic walled tombs. The cemetery chapel in neo-Gothic style was renovated during the mid-1990s and is available to the public for funeral services.
Despite the extensive damage caused by the construction of the Berlin Wall, the cemetery with its park-like appearance is a wonderful spectacle to behold, even in its current condition.
Cemetery Müllerstraße
The second Cathedral cemetery was created by the parish in 1870 and is situated on Müllerstraße 72/73. Next to the cemetery chapel a commemorative stone can be found today with the names and tenures of all Cathedral Deans, some of whom were also buried in the cemetery. The tomb comprises several graves of honour for prominent Berlin personalities, as well as protected burial monuments that align the walls. The Hauptallee is adorned by a stone cross spanning several metres.

Further information can be found in our cemetery brochure, which can be download here.
---