The era of National Socialism sheds an ambiguous light on Berlin Cathedral.
Just a few days after Hitler's appointment to the position of Reich Chancellor, the National Socialists invaded the Cathedral and held a commemorative service for an SA soldier named Maikowski who had been shot dead, as well as policeman Zauritz who was killed with him – the first state funeral to be held in what was the dawn of the Third Reich. Even if the Cathedral Directorate, which enjoyed close personal ties to the Prussian state church, made initial efforts to adopt a course that 'transcended the parties', it came to offer its majority support for the new regime no later than after the so-called 'Day of Potsdam', as it came to be seen as a brother in arms in the fight against the secular state of Weimar. The concept of a National Socialist 'Volksgemeinschaft' or 'national community' and Hitler's courting of the two major churches, led Protestantism to anticipate a great new dawn for its mission to the people. In summer 1933 they experienced the joy of large numbers of people returning to church.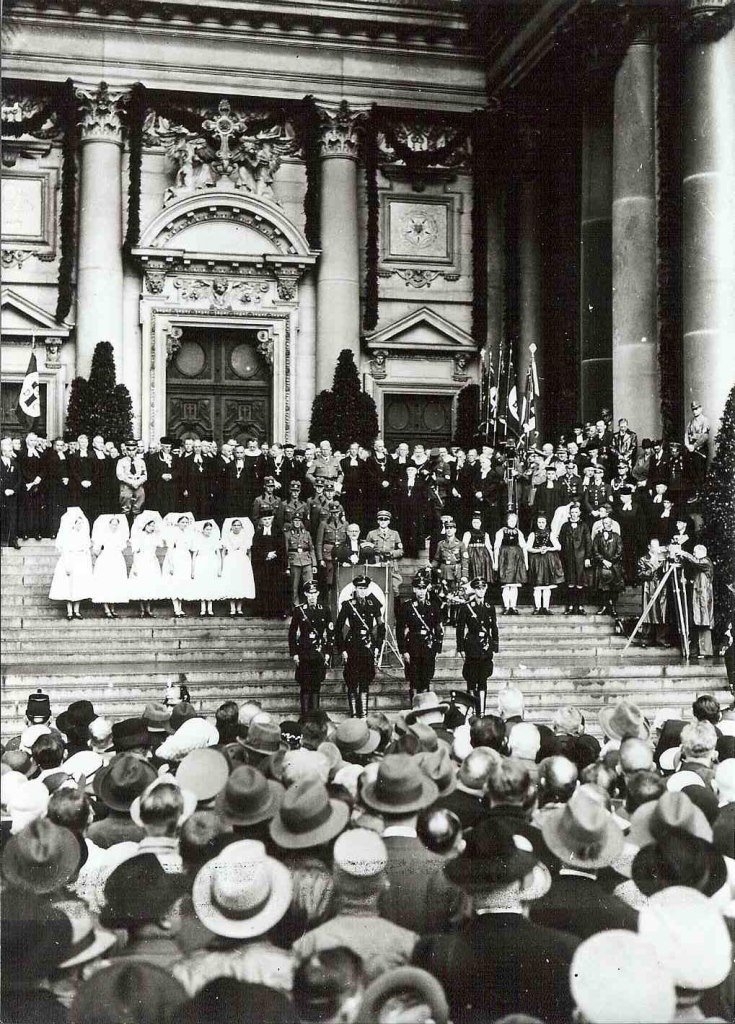 One of the Cathedral Deans, Bruno Doehring, however, continued to criticise the cult of leadership, violence and racial hatred. While he adopted an ecclesiastically neutral position, Cathedral Dean Willy Richter joined the Confessing Church which fought to oppose government-sponsored efforts to align all Protestant churches with a unified National Socialist world view. Among other things, Richter's desire to keep the ecclesiastical peace enabled Ludwig Müller, leading member of the 'German Christians' and Nazi-appointed "Reichsbischof" to appear at the cathedral. His opulent ceremonial appointment to office took place in September 1934 at this location.
When the true character of the Third Reich as a dictatorial state shaped by violence and injustice came to light, and the hopes for a new revival movement dissipated, Cathedral Dean Richter began to distance himself. However, a certain degree of adaptation was inevitable, especially in view of the dome's exposed position. For example, on the relevant day, the National Socialist regime was able to fly swastika flags, and for other events it was able to use the Cathedral as a platform for its own propaganda purposes. In 1935 Hermann Göring – the second-in-command of Nazi Germany – married Emmy Sonnenschein at the cathedral. Hitler was a witness (best man) at the ceremony.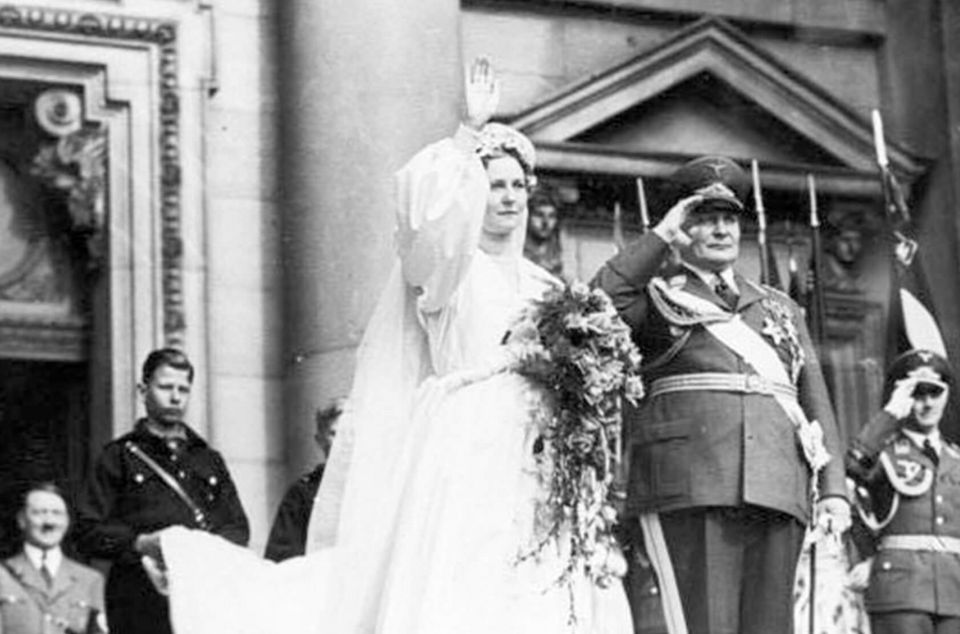 The varied aspects of the Cathedral's history during the Third Reich, ranging from both adaptation and support through to the rejection of National Socialism, are the subject of an ongoing research project being conducted by Patrick Holschuh, which is due to be completed in 2019.
---