The 360° panoramic view, which can be enjoyed from our dome is considered one of the most beautiful in the whole of Berlin. Children and adults who manage to ascend all 270 cathedral steps to the very top on foot will be rewarded with a spectacular view of Berlin's historic city centre.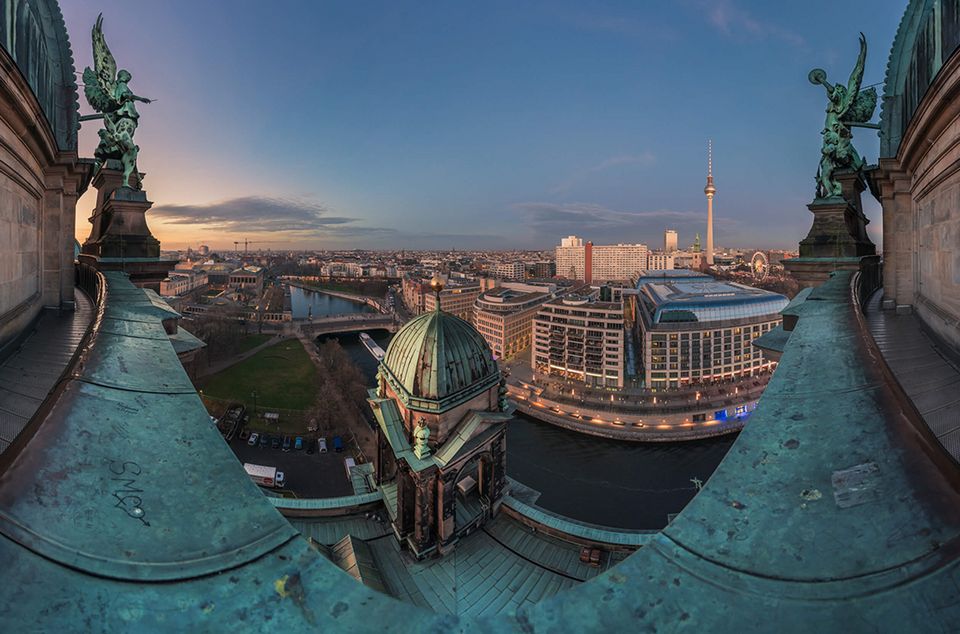 Without any glass in the way, and with only a wide balustrade ahead, you feel both near to (and far from) the city in equal measure. From a height of 50 metres, visitors can enjoy a perfect view of other exciting destinations such as the 'Rotes Rathaus' city hall, the Humboldt Forum, Museum Island, the synagogue and the television tower. At this height you can hear the music being played in the 'Lustgarten' park, you can enjoy the tourist ships as they traverse the river Spree, and take in a view that stretches to Berlin's surrounding suburbs.
A walk around the Cathedral's dome is included in the tour.
---