Berlin Cathedral Foundation ('Berliner-Dom-Stiftung')
More Cathedral – More Culture!
This was the motto of the Berlin Cathedral Foundation ('Berliner-Dom-Stiftung') which was created in 2009 by parish members, friends and patrons of Berlin Cathedral. Their goal is provide the Cathedral with financial and conceptual support in the long term. Because only a select few know this: Berlin Cathedral belongs to its parish. The annual budget of around €6 million (as of 2018) is 97% self-generated. Just 3% of the total budget originates from church tax.
The Berlin Cathedral Foundation ('Berliner-Dom-Stiftung') is therefore an important supporter of the Berlin Cathedral. Recent years have seen the foundation sponsor the nativity scene of the State and Cathedral Choir, animated films covering the history of the Hohenzollern family crypt and the spectacular mirror art installation situated in the Cathedral's chancel – to commemorate the anniversary of the Reformation in 2017. The listed building and the Hohenzollern family crypt are also the focus of preservation, renovation and development efforts by the foundation.
The Berlin Cathedral Foundation ('Berliner-Dom-Stiftung') is selfless in its work, pursuing exclusively charitable, benevolent and ecclesiastical purposes.
The Foundation's resources grow with contributions both large and small from everyone who feels invited to do so.
More Cathedral means more culture for us all!
For further information about the foundation please visit www.berliner-dom-stiftung.de or consult our foundation brochure, which can be downloaded here.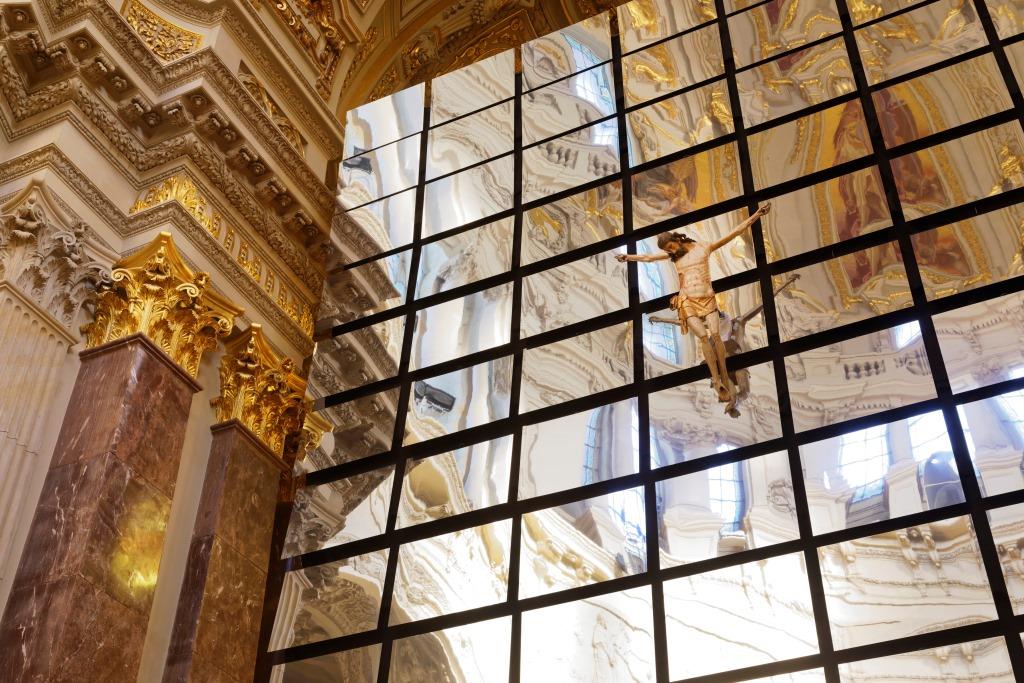 Die Berliner-Dom-Stiftung ist deshalb ein wichtiger Unterstützer des Berliner Domes. So förderte die Stiftung in den letzten Jahren zum Beispiel das Krippenspiel des Staats- und Domchores, Animationsfilme über die Geschichte der Hohenzollerngruft und die spektakuläre Spiegel-Kunstinstallation im Altarraum des Domes anlässlich des Reformationsjubiläum 2017. Ebenso gehört zum Stiftungszweck das denkmalgeschützte Gebäude und die dazugehörige Hohenzollerngruft zu erhalten, zu sanieren und vorsichtig weiterzuentwickeln.
Die Berliner-Dom-Stiftung ist selbstlos tätig und verfolgt ausschließlich gemeinnützige, mildtätige und kirchliche Zwecke.
Das Stiftungsvermögen wächst durch Zustiftungen kleinster und großer Beträge eines jeden, der sich dazu eingeladen fühlt.
Mehr Dom heißt mehr Kultur für uns alle!
Weitere Informationen über die Stiftung finden Sie in unserer Stiftungsbroschüre, die Sie hier herunterladen können.
---