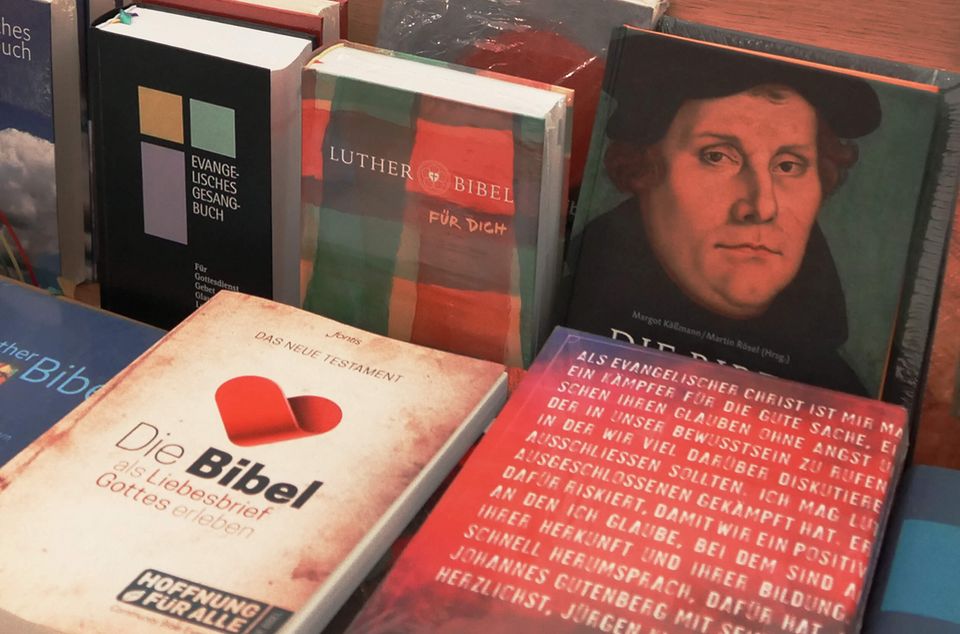 The tour of the Berlin Cathedral takes our visitors through the sermon church, the baptismal and wedding church and to the dome view. Accompanying your tour, you can relax in our cathedral café and purchase in-depth information and small gifts in our cathedral store (Access via the baptistery and wedding church).
Our store offers products and gifts related to the Christian faith and the Berlin Cathedral. We carry souvenirs such as key rings in the shape of the cathedral, books, postcards and CDs of our own cathedral ensembles. But also Bibles, Christian books, small gifts for children and souvenirs of the city of Berlin.
The colleagues are looking forward to your visit:
Monday - Saturday, 10 a.m. - 6 p.m.
---