Berlin Cathedral is an ideal place for visitors from all over the world to experience life, religion and a piece of German history up close and personal. You can view the Cathedral independently by 'going it alone', hiring an audio guide or taking part in a guided tour.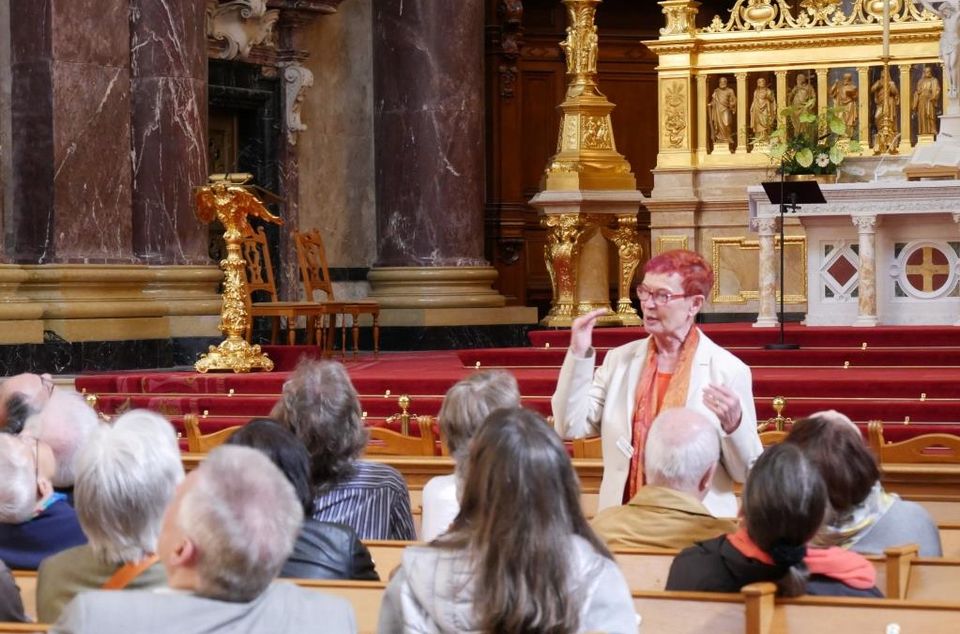 ---
Guided location tours
The admission price includes the 20-minute so-called location tours. Visitors take their places in the rows of pews and listen to trained Cathedral guides who reveal lots of interesting facts about Berlin Cathedral and its history.
Tours usually take place on Friday, Saturday and Sunday at lunchtime, you can find the current dates here. These tours may occasionally be cancelled due to construction, events or rehearsals.
Audio guides (currently not offered)
Berlin Cathedral has a convenient audiovisual guide system from the company 'antenna international' at its disposal (German, English, French, Spanish, Italian, Russian). This will allow you to take in Berlin Cathedral according to your own schedule. The spoken word and wonderful music truly help you embrace the atmosphere of this building. If you would like to use the audio guides with a group, please contact us in advance at +49 30 20269 164.
Group guided tour
Together with our cathedral guides you will discover the Berlin Cathedral.. You may also take a look behind the scenes every now and again. Should you be interested, we also offer special tomb and organ tours.
Group tours can also be combined with an organ concert on the Imperial Gallery (price on request).
Prices for guided tours for groups of adults (excl. admission fee)
up to 15 people – 90 minutes: €110.00
up to 30 people – 90 minutes: €135.00
up to 15 people – 30 minutes: €75.00
up to 30 people – 30 minutes: €90.00
Guided tours for kindergartens and school pupils
Berlin Cathedral offers separate tours for preschool and kindergarten children, as well as for pupils in classes 1 to 13. Pupils from vocational schools and language schools can book a group tour for adults. Due to high demand, we kindly ask that you register in good time.
Prices for day nursery and school pupil guided tours (excl. entry fee)
(no vocational or language schools)
up to 15 pupils, two accompanying persons – 90 minutes: €35.00
up to 30 pupils, three accompanying individuals – 90 minutes: €60.00
Guided tours for pre-school and school children can be supplemented by an organ demonstration.
Exclusive guided tours
On every third Monday of the month you will get the chance to explore Berlin Cathedral from 6:30 PM to 8 PM as part of a so-called exclusive tour. This monthly guided tour is for those interested in participating in a guided tour on their own, as a couple or with the family in tow.
We kindly ask that you to register by calling +49 30 20269 136.
Price for exclusive tours (including entrance fee)
per person €15, with a discount €11, (including entrance fee).
Organ performance
A guided tour of the Organ Gallery of Berlin Cathedral takes 30 minutes. During this time an organist demonstrates how the great 'Sauer' organ works, while playing a few notes and answering any questions regarding this fascinating instrument. The guided tour is suitable for a maximum of 30 people.
Price for a tour of the organ (excl. admission fee)
up to 30 people – 30 minutes: €250.00
up to 30 pupils – 30 minutes: €60.00
Every 2nd Tuesday of the month there is also an exclusive guided tour of the large Sauer organ. This is intended for organ enthusiasts who would like to take part in an organ tour alone, as a couple or as a family. Tickets can be purchased for 25 euros through our ticket provider as "Exclusive guided tour of the great Sauer organ" here.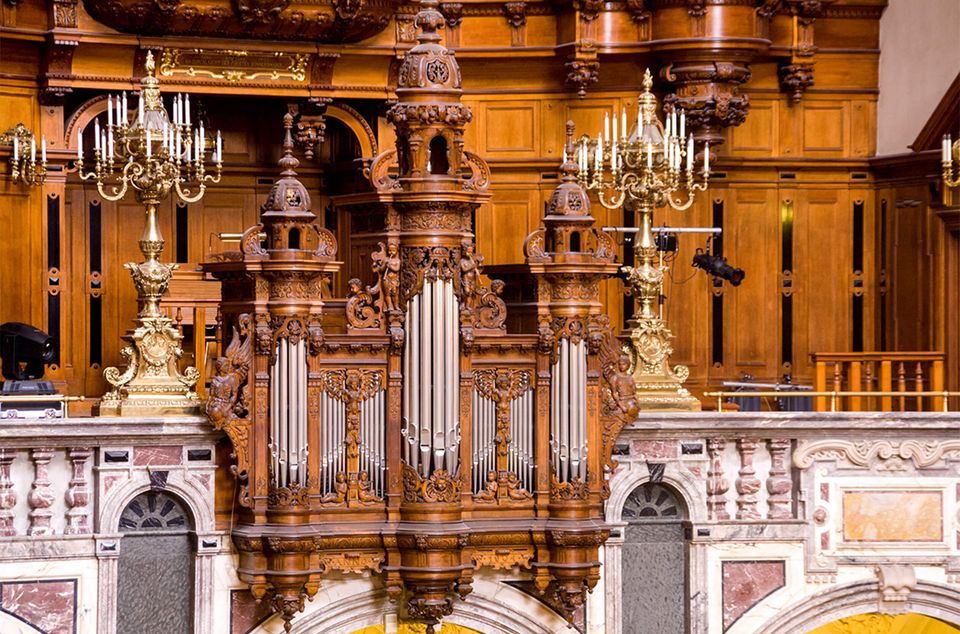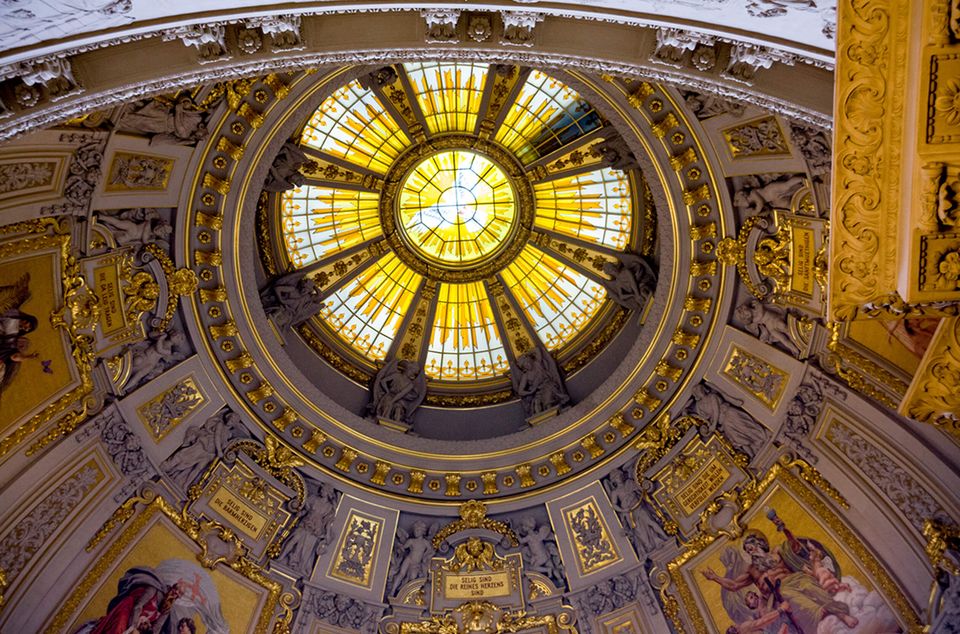 ---