Thanks to its distinctive shape, Berlin Cathedral is a real crowd magnet in the nation's capital. The monumental two-storey main front situated towards the 'Lustgarten' Park is preceded by a pillared hall with a granite staircase.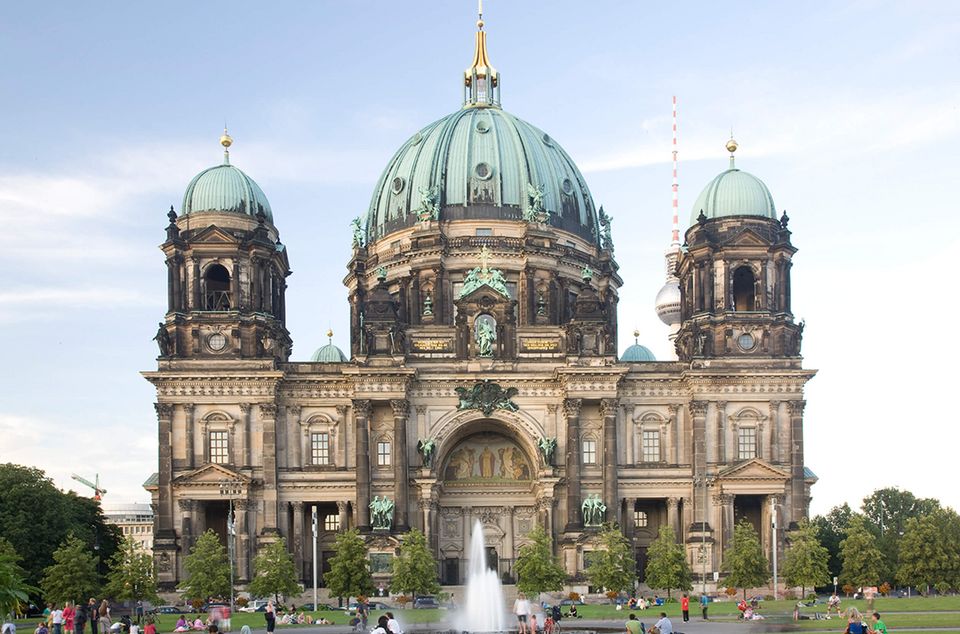 The four-storey eastern side that faces the Spree is reminiscent of Baroque palace architecture, and clearly reveals the building's original tripartism: The Baptismal and Matrimonial Church (Tauf- und Traukirche) to the south, Sermon Church (Predigtkirche) in the middle and The Memorial Church (Denkmalskirche, demolished in 1974) to the north.
Bells are located in the north-western tower which invite members of the congregation twice a day to services and Vespers.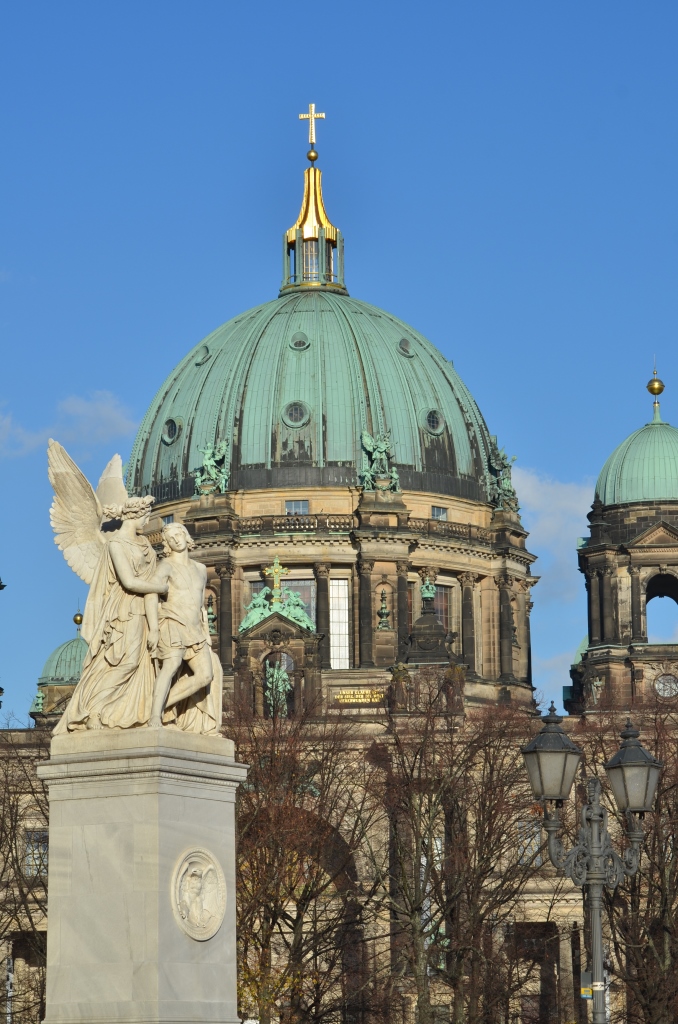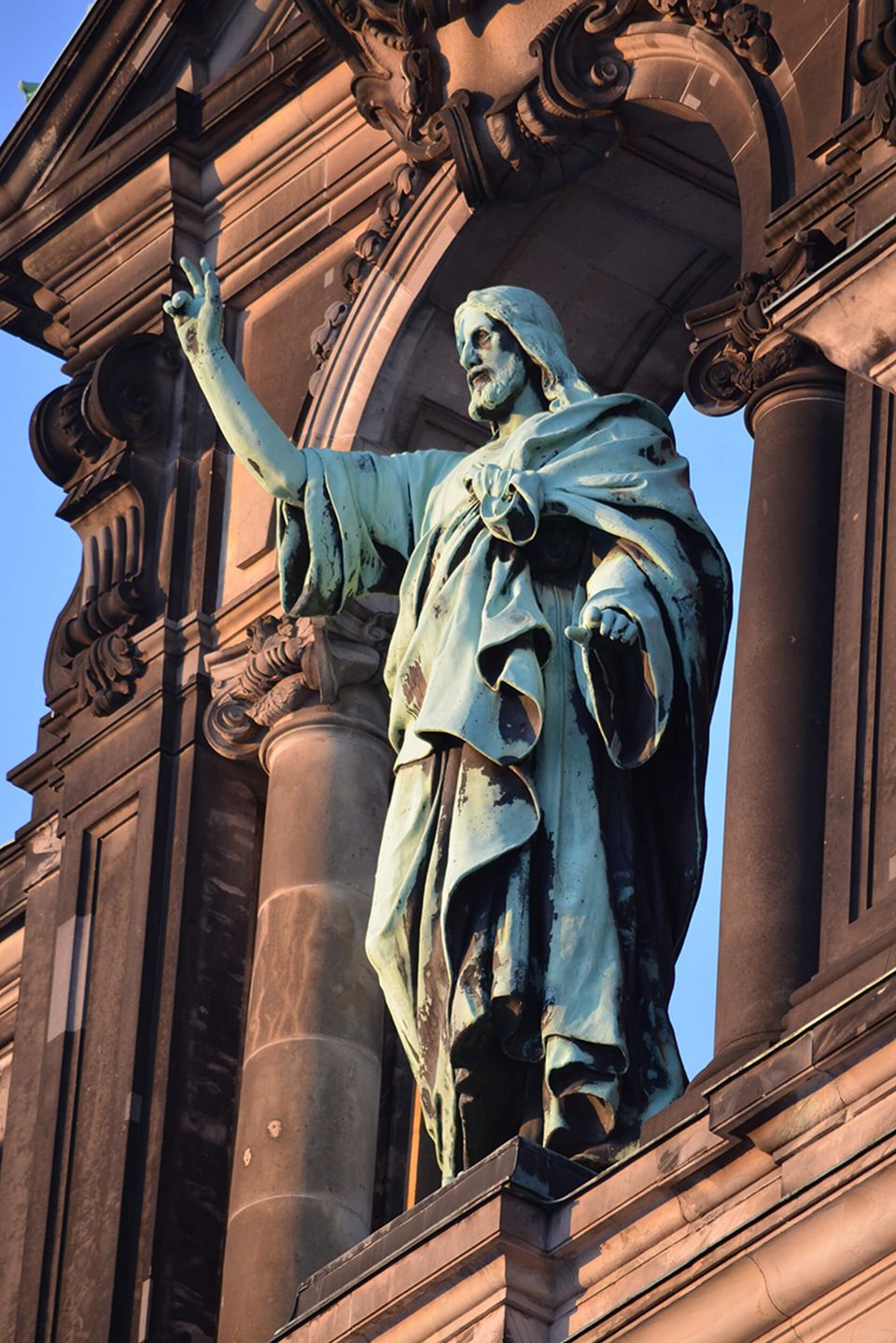 The dome, which was not rebuilt to its original height following its destruction during the Second World War, still stands tall and proud above the surrounding buildings at 98 metres, and can be seen from various vantage points across the city.
Berlin Cathedral is often referred to as the 'gateway to Museum Island'. The view to be enjoyed from the walk around the dome high up at 50 metres reveals just how grandiose the location of Berlin Cathedral really is in the city's historic quarter. Visitors are rewarded for ascending the 270 steps with a spectacular view of the new Humboldt Forum, Museum Island, the famous street Unter den Linden, the synagogue, the Gendarmenmarkt, the Reichstag building and the 'Rotes Rathaus' city hall.
---