Baptismal and Matrimonial Church (Tauf- und Traukirche)
The entrance to the Baptismal and Matrimonial Church (Tauf- und Traukirche) is situated opposite the organ gallery. Impressively ornate sarcophagi stand next to this entrance, notably the last works of art by the renowned sculptor Andreas Schlüter for the King.
The Baptismal and Matrimonial Church with its simple barrel vault is characterised by a very different charisma to that of the Sermon Church. A solemn yet intimate atmosphere is the best way to characterise this space.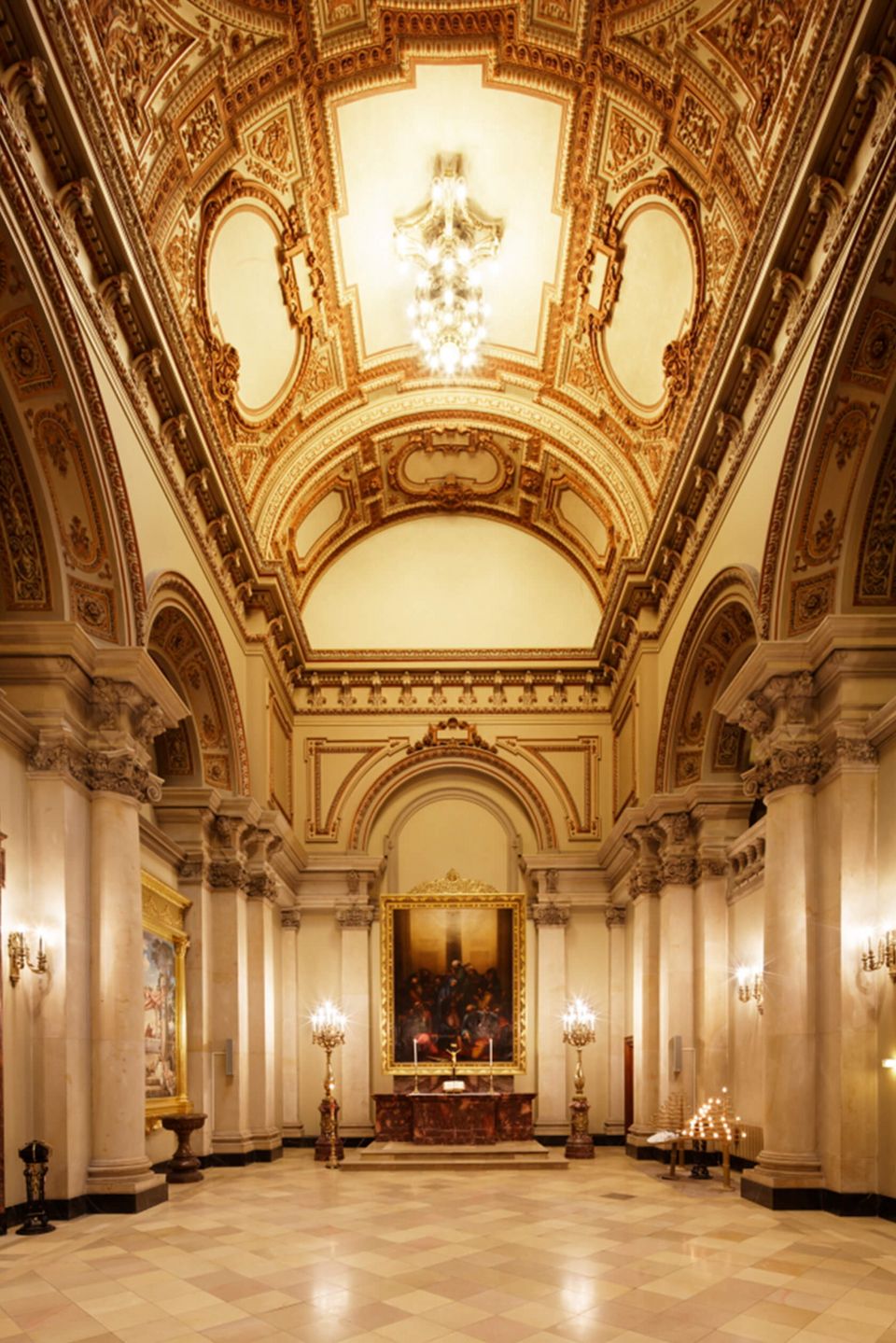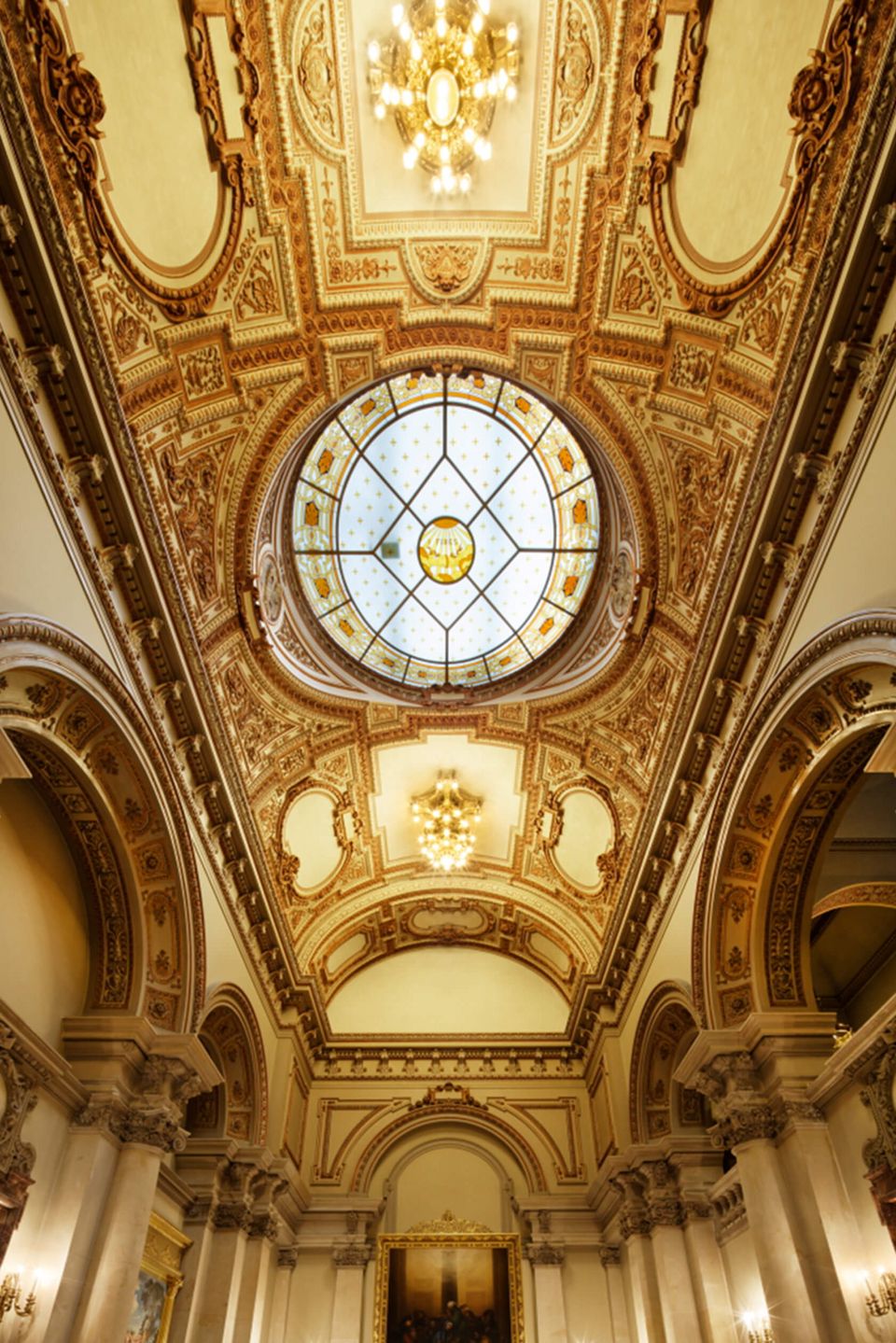 The altarpiece entitled 'The outpouring of the Holy Spirit' was painted by Carl Begas the Elder, who was commissioned by his King, Friedrich Wilhelm III in the year 1820, and is considered one of the most significant pieces of artwork in the Cathedral.
Due to the fact that the original wooden altar with all its intricate carvings had disappeared, a new altar was built in the 1970s using the reddish coloured marble from the demolished Memorial Church (Denkmalskirche).
The organ was built in 1946 by the Potsdam company Alexander Schuke. It was the first instrument to be produced there following the Second World War. The 'Schuke' organ was first situated in the Tomb Church before being moved to the Baptismal and Matrimonial Church. Since September 2007, a 'Neapolitan' organ has also been housed in the church, the designer of which is unknown.
---