Pupils service of worship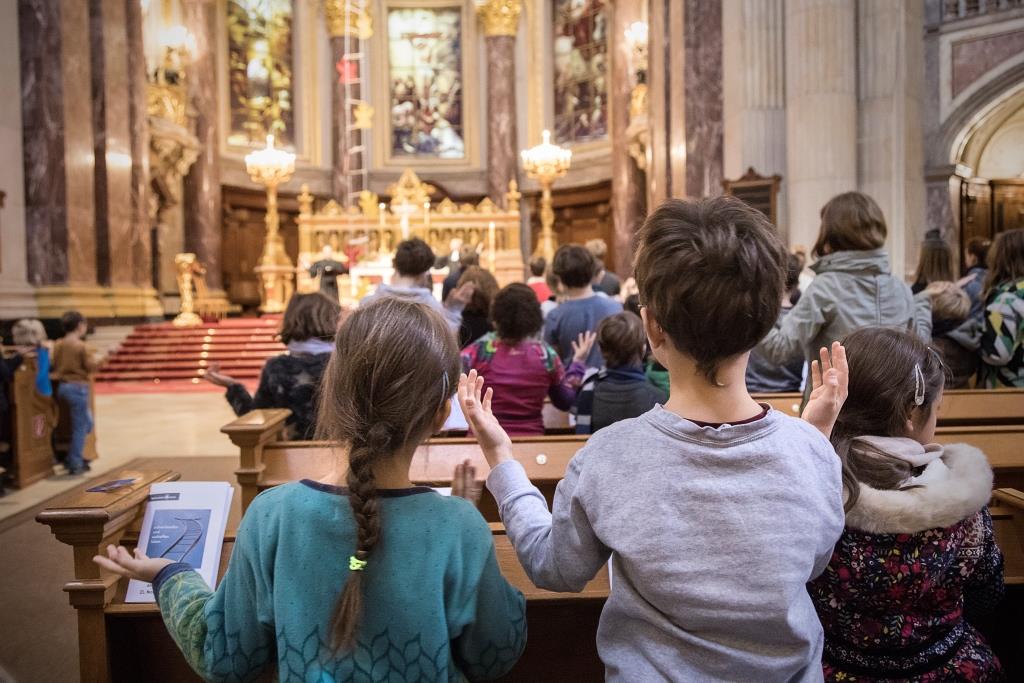 When the whole Cathedral is filled with the buzz of young voices, when a band is making great music and boys and girls are singing their hearts out, when posters are unfolded or wishes written on the Cathedral's pillars – then this is the school pupils' service held at Berlin Cathedral.
Hundreds of boys and girls from primary and secondary schools across Berlin and Brandenburg pay a visit every year to the services held for pupils on the Day of Prayer and Repentance ("Buß- und Bettag") and on Reformation Day. Both events have now established themselves as a tradition.
All pupils are welcome, regardless of their denomination or religion. That is why entire school classes from the Berlin city quarter for instance of Neukölln or Kreuzberg regularly take their seats on the pews; many of the older girls even wear head scarves.
Teachers who wish to attend services of worship with their classes do not need to register in advance. If you have any questions, please feel free to contact the responsible Cathedral Dean Stefan Scholpp.

---