OPUS KLASSIK for Cathedral Organist Andreas Sieling
Cathedral organist Andreas Sieling awarded Germany's most important music award OPUS KLASSIK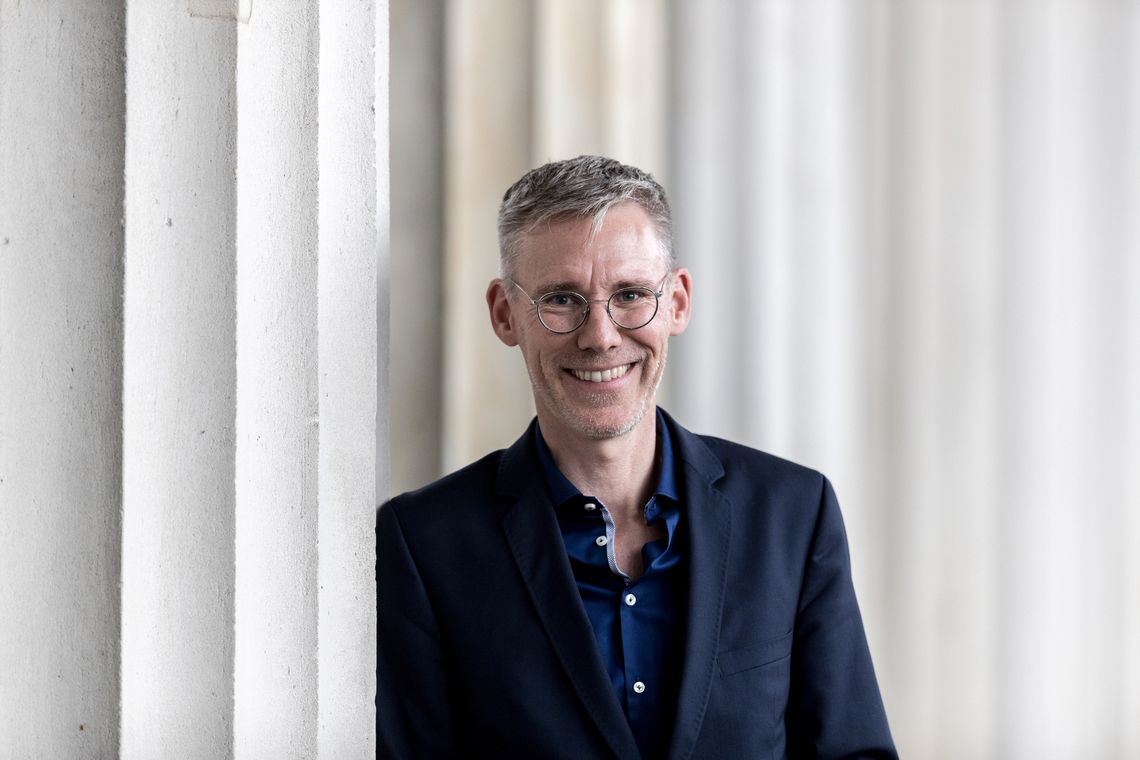 For his CD "Berlin! - Organ Works by Berlin Composers", cathedral organist Andreas Sieling receives this year's OPUS KLASSIK in the category "Solo Recording Instrument of the Year".
This is the first time that the Association for the Promotion of Classical Music has awarded this prize to an active church musician. The prize has been awarded for four years and is the successor to the Echo Klassik, which was discontinued in 2017.
"As the church musician of Berlin Cathedral, I feel particularly honoured," says Sieling, delighted about the award. This year, an independent jury of experts made up of representatives from the music and media industry selected the winners in 25 categories from around 600 nominees. In the category "Solo Recording Instrument of the Year", famous artists such as Lang Lang and Daniel Barenboim were nominated in addition to Sieling. The award ceremony will take place on 10 October 2021 at the Konzerthaus Berlin am Gendarmenmarkt and will be broadcast on ZDF from 22:15.
For the award-winning CD "Berlin! - Organ Works by Berlin Composers", Andreas Sieling recorded numerous works by Berlin composers on the Great Sauer Organ in Berlin Cathedral. Some pieces by Felix Mendelssohn Bartholdy are among them, as well as first recordings by Berlin's late Romantic composers. For the bonus track "Berlin Air", Sieling and the producers came up with something special and opened the large double doors of the cathedral wide during the recording. "You can actually hear the Berlin air on my CD now," says Sieling.
Andreas Sieling has been the cathedral organist in Berlin Cathedral since 2005. Numerous concert tours have taken him to almost all European countries, Russia, the USA and Canada. He is regularly involved in CD, radio and film recordings, e.g. of state acts, teaches as a professor at the Berlin University of the Arts and gives master classes in Germany and abroad.
As an organist, Sieling frequently collaborates with artists from other sectors. Since 2015, for example, he has performed with actor Ben Becker, for whose play "I, Judas" he conceived the music. With Martina Gedeck and Matthias Brandt, he has performed musical readings in the Berlin Cathedral, and with the choreographer Sasha Waltz, a project entitled "Organ and Dance". In March 2017, Sieling began "The Bach Project" at Berlin Cathedral, playing the complete organ works of Johann Sebastian Bach on the Great Sauer Organ for the first time. The series comprises 15 concerts in five years and ends for the "Year of the Organ" on 12 December 2021.
Further information, photos and video material for current reporting can be found for copyright-free download in the press area at www.organist.de.
Contact for interview requests: presse@organist.de.
Berlin! - Organ works by Berlin composers
Felix Mendelssohn Bartholdy (1809-1847), Otto Dienel (1839-1905), Franz Wagner (1870-1929), August Haupt (1810-1891), Philipp Rüfer (1844-1919)
Super Audio CD (MDG, DDD, 2019)