80-year anniversary of the invasion of Poland
Memorial service at Berlin Cathedral, partnership with congregation in Warsaw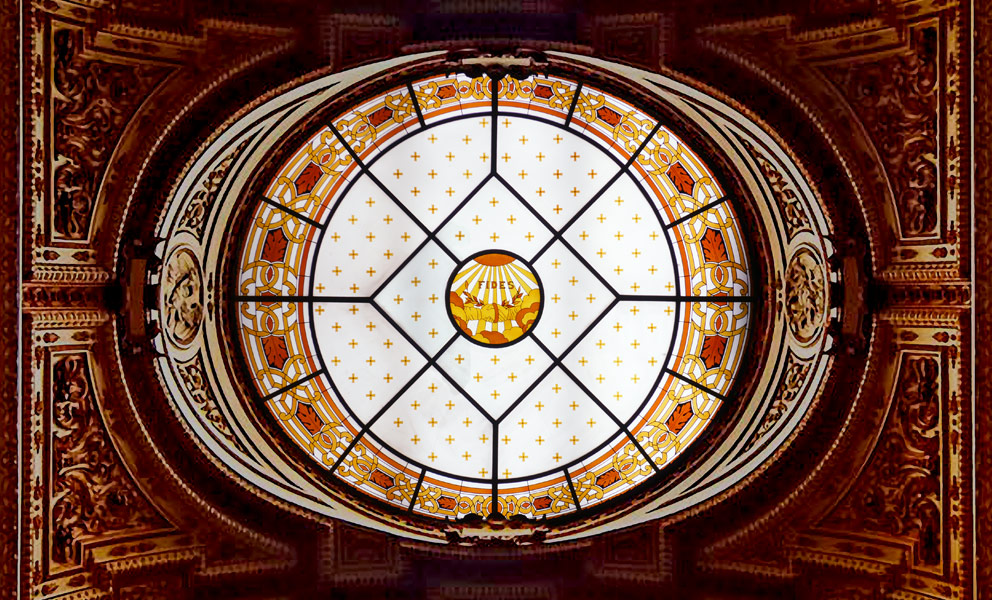 On 1 September 2019, the congregations of the Berlin Cathedral and of St Trinitatis in Warsaw will sign a partnership contract following a memorial service. Both the contract and the memorial service represent a powerful symbol of peace and reconciliation 80 years on from the German invasion of Poland. As the service draws to a close, Bundestag president Dr Wolfgang Schäuble will say a few words.
The memorial service – at which the sermon will be given by Bishop Dr Markus Dröge – is a joint enterprise between Berlin Cathedral and the Evangelical Church of Berlin-Brandenburg-Silesian Upper Lusatia (EKBO). The liturgy was organised by Dr h.c. Piotr Gaś of Warsaw and the cathedral deans, Thomas C. Müller and Dr Petra Zimmermann. Rabbi Prof Dr Andreas Nachama will intone the Jewish prayer for the dead. The service will also feature contributions from the regional bishop of the Evangelical-Augsburgian Church in Poland, the bishop of the Diocese of Warsaw, a representative from the Catholic Archdiocese of Berlin, the Berlin State and Cathedral Choir and the Choir of St Trinitatis.
Memorial service to mark the start of the Second World War
10:00 a.m. Service begins
11:45 a.m. Signing of the partnership
12:00 p.m. (estimate) Statements from Bundestag president Dr Wolfgang Schäuble
The idea for this partnership with St Trinitatis in Warsaw – the largest congregation of the Evangelical-Augsburgian Church in Poland – came from Berlin Cathedral congregation members. At the beginning of this year, a delegation travelled from Berlin to Warsaw to prepare for the partnership. In late July, Pastor Dr h. c. Piotr Gaś brought representatives from Warsaw to Berlin Cathedral for a reciprocal visit. In future, the intention is for this partnership between the two congregations to flourish through joint workshops and meetings between community members, clergy, staff, youth groups and musicians. The Federal Foreign Office of Germany is providing funding for the project.