Original conductor's baton belonging to Mendelssohn
The St Matthew Passion by Johann Sebastian Bach is one of the most well-rounded and beautiful compositions ever created! In spite of this it was consigned to history for a long time. Felix Mendelssohn Bartholdy was the first to perform the musical work after Bach with the Sing Akademie zu Berlin in the year 1829, thus initiating a Bach Renaissance. He not only shortened the work slightly, but also changed the instrumentation of the orchestra. In this performance, the version composed by Mendelssohn will be played on historical instruments – and Choirmaster Tobias Brommann will ensure that everyone remains in time using the exact baton that belonged to Mendelssohn at the time!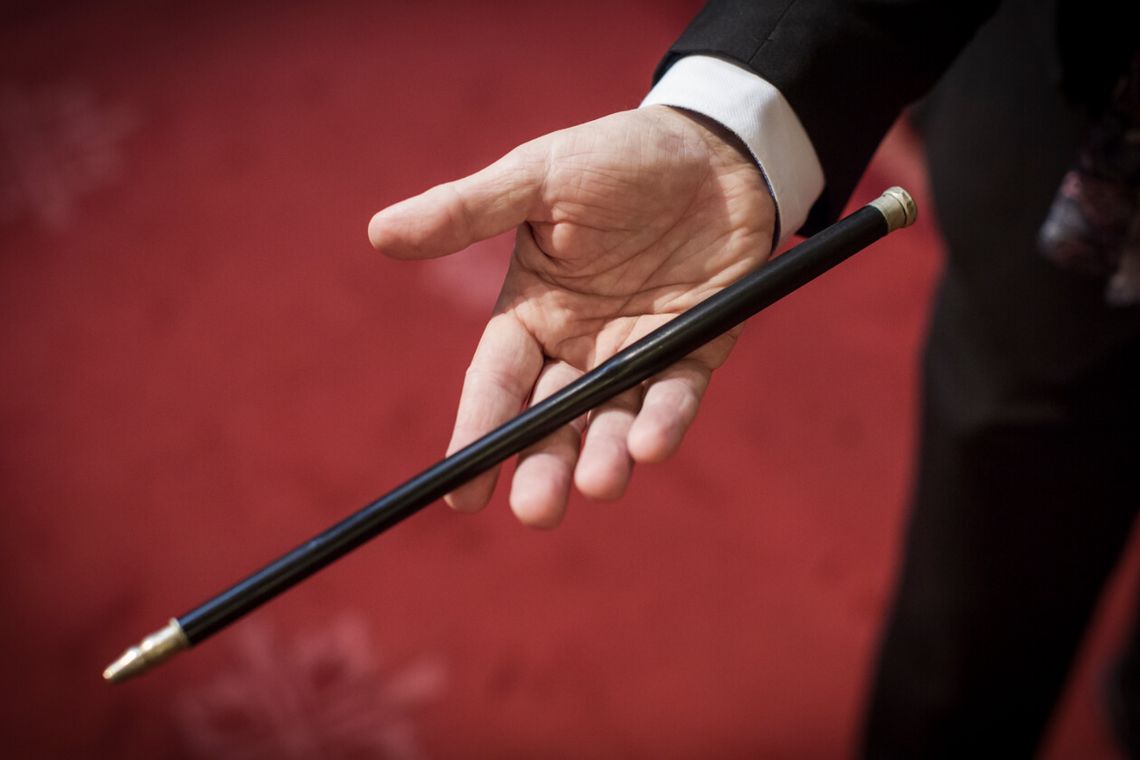 Saturday, 24 March 2018, 6 PM
Bach: Bach's St Matthew Passion
In the version by Felix Mendelssohn Bartholdy
Berlin Cathedral Choir· Baroque orchestra 'Aris & Aulis'
Conductor: Cathedral Choirmaster Tobias Brommann
€9.00 – €32.00
Saturday, 17 March 2018, 8 PM
Choral passion!
Chamber concert in the Baptismal and Matrimonial Church, Hugo Distler: Choral Passion Motets by Schütz and others
Chamber Choir of the Berlin Cathedral Choir
Conductor: Cathedral Choirmaster Tobias Brommann
€14.00 / discount €8.00
As part of his series entitled 'Das Bach Projekt' ('The Bach Project') Cathedral organist Andreas Sieling will be playing his fourth concert on Good Friday 30 March 2018 at 5 PM entitled: Bach and the North German style.

As part of the Bach project, three concert programmes are dedicated to regional influences and trends that Bach incorporated into his music. Bach found himself in a process of cultural exchange, although he never left the German-speaking regions. As a school pupil he attended the 'Michaelisschule' in the town of Lüneburg. Presumably, he was in close contact with the former organist of the local St. John's Church, Georg Böhm. In October 1705, Bach was granted four weeks of vacation by the Consistory of Arnstadt, in order for him to make the journey to Dieterich Buxtehude in the city of Lübeck, who was considered to be the pinnacle of North German organ music given the qualitative and quantitative nature of his works. Bach's early organ works were decisively shaped by these North German influences. The obligatory pedal movement, the joint design, the free 'stylus phantasticus' ensemble and the formal structure of the organ works created in Arnstadt or Mühlhausen during Bach's lifetime are all testament to such influences. In particular, the Toccata and Fugue in E major (BWV 566), the Prelude and Fugue in E minor (BWV 533), the Early Partitas or the challenging double pedal in 'By the waters of Babylon' display elements that are considered typical in North German music.
Good Friday, 30 March 2018, 5 PM
'The Bach Project' Johann Sebastian Bach: The organ work 'IV. Bach and the North German Style'
Cathedral organist Andreas Sieling
€10.00 / discount €6.00
---