We celebrate with prayer and services of worship every day at Berlin's Evangelical Cathedral. You are warmly invited, simply come along and celebrate with us.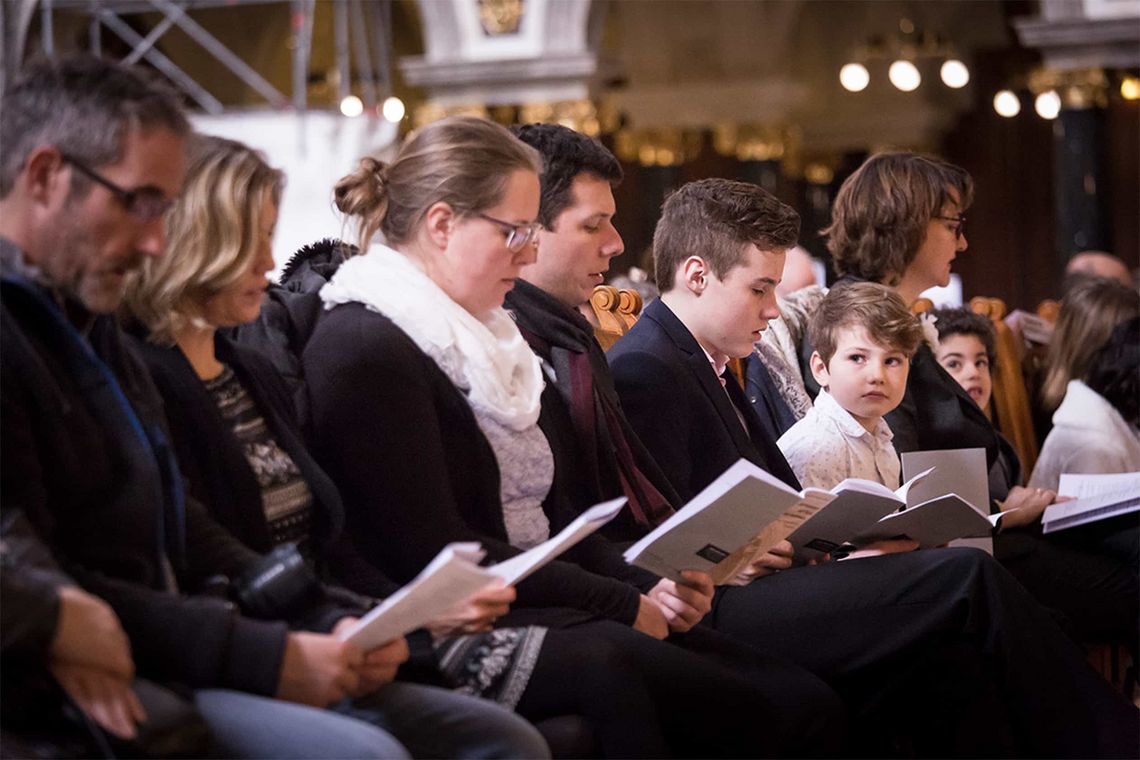 The service with Holy Communion on Sunday at 10 is a wonderful experience above all else. Christians as well as many other visitors from all over the city and the surrounding Brandenburg region flock to Berlin Cathedral, sing and pray together, celebrate the children's service of worship, absorb the readings from the Bible, enjoy the organ being played and listen to the sermon being given. The entire service is also translated simultaneously for our international guests into English.
The sermons represent one of the key reasons why anywhere between 400 and 800 men, women and children make their way to Berlin Cathedral every Sunday. The Cathedral Deans and our guest Deans regularly touch on current topics, while always ensuring that listeners are left contemplating long afterwards. Why not visit our sermon archive to form your own impression.
Berlin Cathedral is primarily known for its liturgy and ecclesiastical music, as well as its sermons. The world-famous 'Sauer' organ does not just perform at every Vesper and service of worship. Soloists and numerous musical ensembles regularly enrich the services held at Berlin Cathedral. Our own ensembles are the Berlin Cathedral Choir ('Berliner Domkantorei'), the Berlin State and Cathedral Choir ('Staats- und Domchor zu Berlin') and The English Choir Berlin.
If you would like to learn more about the ensembles, organ music and concerts held at Berlin Cathedral, you can find extensive information by visiting the menu item Music.
A detailed overview of all services and Vespers can be found via the menu item Dates.
---