Faith and baptism courses
Berlin Cathedral has a whole host of offers for those interested in discovering or deepening their own faith, in participating in shared reflection and in further education.
Baptismal and faith courses, an introduction to and offerings of Christian spirituality, discussion and lecture evenings, further education for parents and adults who wish to pass on Bible stories to their children, as well as Bible seminars and seminars on theological topics all await you when you make the conscious decision to follow your own path to God with others. Our offers appeal to both the heart and the head.
You will receive all the information twice a year through our 'Faith' brochure, which you can download here.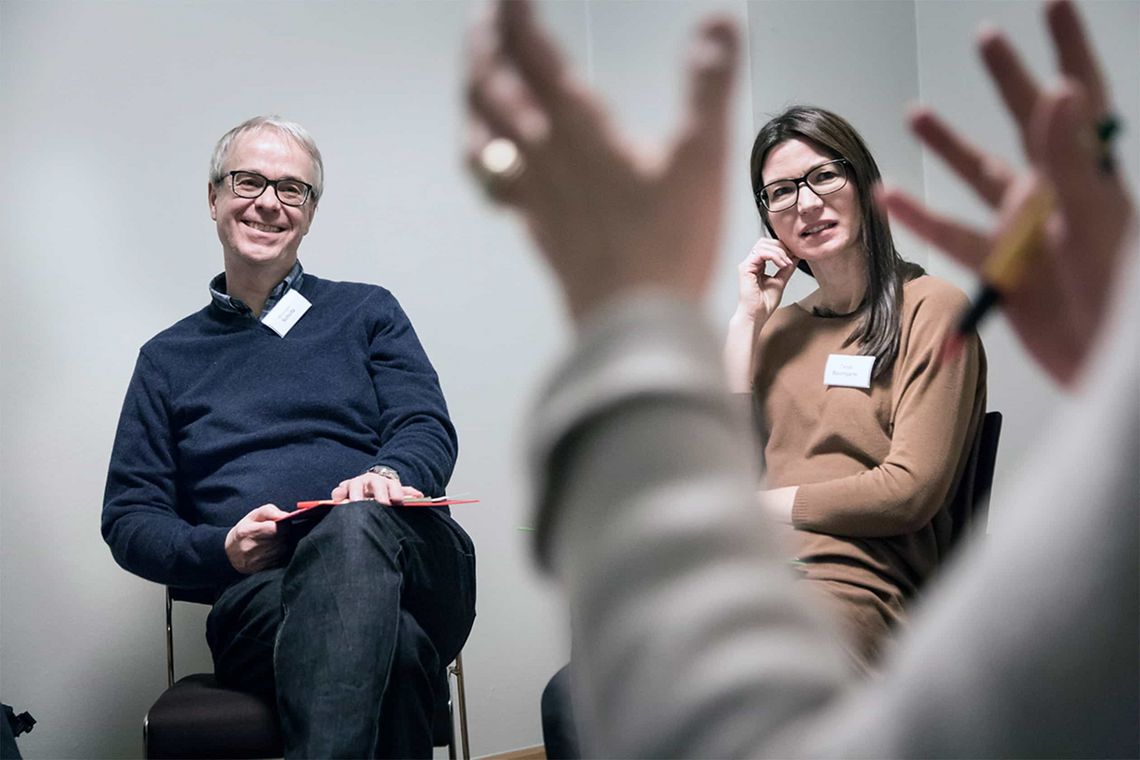 ---
Faith workshop 'Why believe?'
Six evenings on the path to learning about the Christian faith
Why believe? A question faced by many people who have lost their connection to faith, but who have once again reached the point where they would like to explore the subject. Others may be seriously encountering the question of faith for the first time. This wide-ranging course – spanning a total of six evenings – aims to convey the core of the Christian faith to both groups.
Further information and registration: Sexton's Office (gemeinde(a)berlinerdom.de)

---
Adult baptismal courses
Baptism is the most wonderful event that changes everything in a Christian's life. God says yes to you, and you to HIM. HE rejuvenates you, giving you spirit, strength, help and comfort. Anyone who sets out on the path to faith has questions and requires instruction, support, guidance and encouragement. For those who are curious and wish to tread this path to God, baptismal education is the cornerstone of a person's preparation time. During 10 evening sessions we turn our attentions to the most important topics of our faith, while simultaneously revealing the ways in which God is at our side, offering comfort. Even those who are undecided, and perhaps only have a little bit of faith in them, are welcome.

Further information and registration: Sexton's Office
---