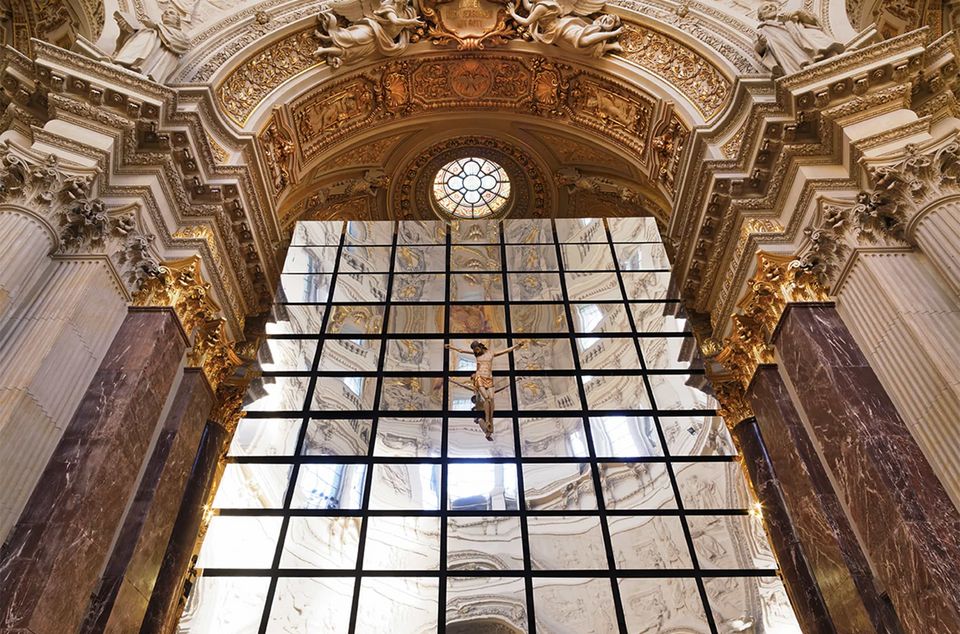 When entering the Cathedral, visitors are drawn into a world of art. Berlin Cathedral is a work of art in itself, given its historical and architectural significance. The chancel, the dome and the religious imagery impress onlookers with their splendour and sheer scale.
For many years, the Cathedral has played host to numerous, well-renowned exhibitions and spatial interventions for old and new art alike. New perspectives are forged, creating the impetus to drive forward the age-old discussion regarding the relationship between religion and art, and between art and church. This discourse is characterised today by a search for references to faith in contemporary art.
Art projects
For several years, Berlin Cathedral has also been exhibiting and integrating contemporary art into its church space. Large, publicly funded exhibitions have attracted tens of thousands of visitors.
---
The aim of the Cathedral Art Group is to offer a forum for dialogue with and about art in our community.
We visit exhibitions together and organise events during which we explore artistic considerations and ideas in the context of the Christian faith. Volunteers working in the Parish Group also provide support to the full-time team in place at Berlin Cathedral when implementing artistic projects. The Parish Group can act as a forum for discussion and thus a driving force for future projects.</p>
---