Conversations over bread and wine
The conversations over bread and wine are open discussion evenings that deal with fundamental issues of the Christian faith. They are aimed at anyone who wishes to learn and share with others. A keynote speech, open discussions at the tables and a meditative conclusion form the basic elements of the evenings. Thereafter there is the chance to catch up in an informal setting.
Event location: Sophie-Charlotte-Saal
'"And lead us not into temptation?" – The discussion concerning the sixth supplication of the Lord's Prayer'
Speaker: Cathedral Dean Thomas C. Müller
At the end of 2017, Pope Francis initiated a discussion based on the supplication in the Lord's prayer: 'And lead us not into temptation'. This translation is deemed poor given that it obscures the image of God. In reality, Satan would tempt. It is noteworthy that statements by the Pope on special topics of faith also met with great resonance in what is a rather insular public audience. In addition to an introduction to the topic by Cathedral Dean Thomas C. Müller, the discussion concerning fundamental questions and considerations should also be continued: What actually is temptation? What concept of man and God is hidden behind this word? Is talk of 'temptation' actually appropriate these days?
Wednesday, 14 March, 7.30 PM
---
'Home – In search of a place where we want to live'
Speaker: Daniel Schreiber, Essayist and Author, Berlin
Urban life in a major city offers a wealth of opportunities. Modern individuals often live in many places simultaneously. This means freedom and independence, but it is not uncommon to go hand-in-hand with a feeling of homelessness. The longing for a homeland is also the subject of political misuse. The writer and essayist Daniel Schreiber describes his own personal journey as a path characterised by an unrelenting sense of unrest and the search for one's own home, as part of his widely discussed book entitled 'Home'. During this evening, he will read excerpts from his book and talk about how we can all arrive 'home'.
Wednesday, 18 April, 7.30 PM
---
'The Cross and the pluralistic society'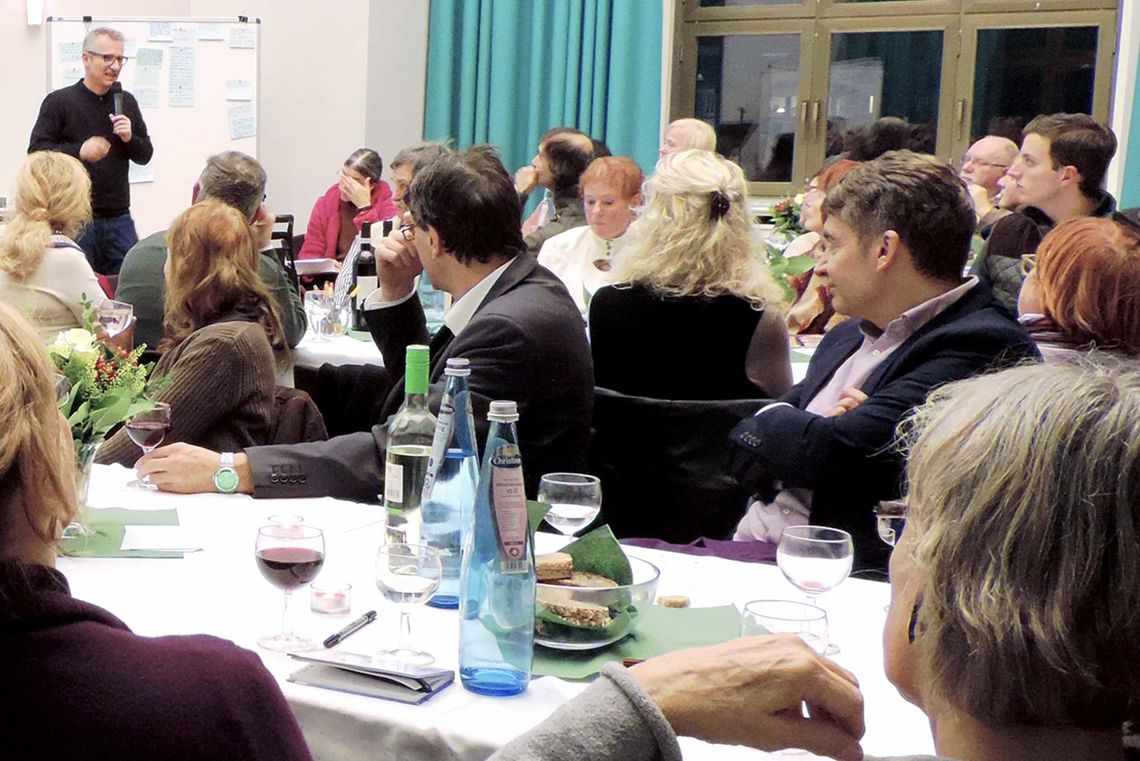 Speaker: Dr. Hinrich Claussen, Cultural Representative at the Evangelical Church in Germany (EKD), Berlin
Discussions concerning the dome cross on Berlin City Palace have made real waves in the public sphere. The fundamental underlying question concerned the relationship between the Christian faith, religion and a secular or multi-religious society. For many people, the Cross seems to exclude a conversation with different religions and cultures. But what does the Cross really stand for? Dr. Hinrich Claussen, Cultural Representative of the Evangelical Church in Germany (EKD) will broach the difficult topic of establishing a new relationship foundation between church, religion and society – beginning with a discussion of the dome cross, and will raise the question as to how Christians can find their own standing in society in alignment with their commitment to the Cross.
Wednesday, 23 May, 7.30 PM
---
---