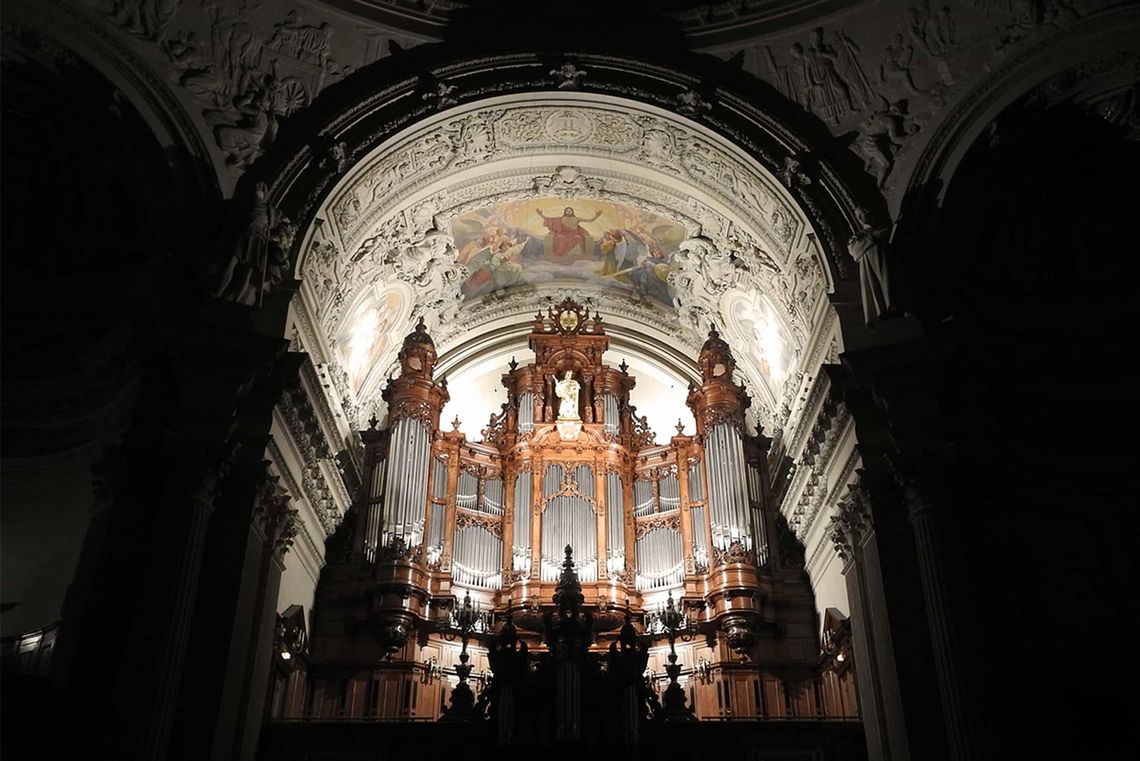 Our evening prayers are a great opportunity to enjoy a calming atmosphere accompanied by organ and choir music, allowing visitors time to reflect on the week and look forward to the coming Sunday.
Every Saturday at 6 PM music emanates from Berlin Cathedral, offering a clear reference to the following Sunday. In addition, the Sunday Psalm and Gospel are read aloud and the Song of the Week is sung.
The Cathedral Vespers last for approximately 45 minutes, and admission is naturally free of charge. Once a month sees us celebrate a Cathedral Vesper as a choral Evensong very much in keeping with Anglican tradition. This special form of Cathedral Vesper is largely supported by a choir called The English Choir Berlin conducted by Kathleen Bird.