Online research – Cathedral archive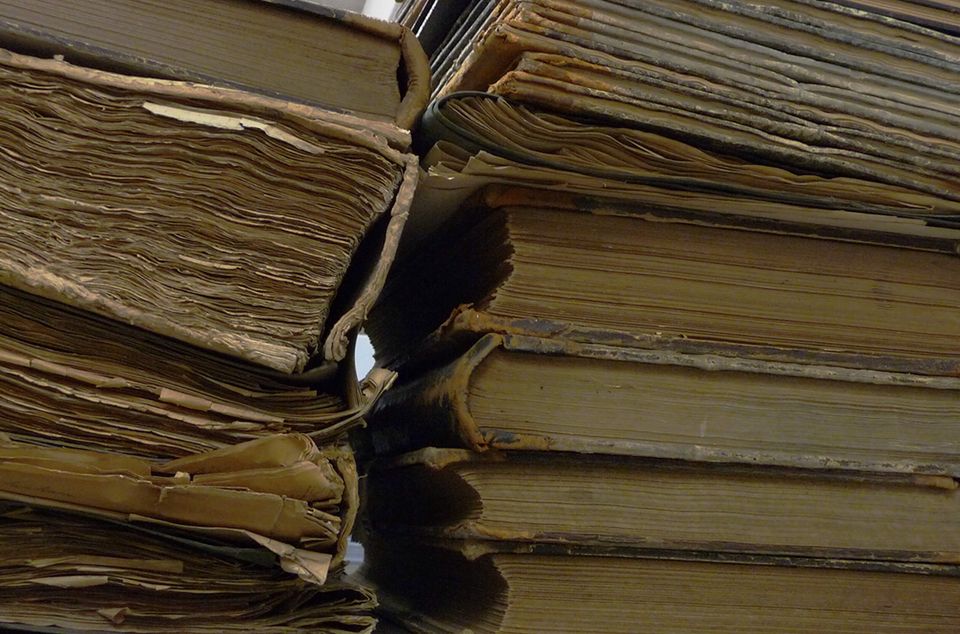 Centuries-old official charters, church books, more than 3,000 sermons and huge quantities of construction documentation – countless treasures spanning 500 years of Cathedral history are all stored in the Cathedral's archives. Anyone interested can search through these resources online.
By visiting www.domarchiv-berlin.findbuch.net anyone with an interest in the history of Berlin Cathedral will be given an overview of exactly what can be found in the Cathedral archives.
When looking at the menu item "Inventory 26 – Cathedral construction management" from the year 1891, you can see "cost estimates for the demolition of the old cathedral and for the transfer of the sarcophagi from the Hohenzollern family crypt". Baptism registers, burial registers, directories of parish members, construction documentation and much more are held in original copy in climate-controlled facilities in the archive rooms situated beneath the Cathedral roof.
73 official charters represent the special highlight of the online resources. All official charters stored in the Cathedral archive are available on the portal along with a picture and a detailed description. The oldest document originates from the year 1409.
Anyone wishing to view the other collections can now search online without delay for the respective number, and then book an appointment with the Cathedral Archiver Yves A. Pillep.
The Cathedral archive is a full member of the Association of Ecclesiastical Archives ('Verband kirchlicher Archive').
Pursuant to Section 6, Paragraph 2 of the Ecclesiastical Archiving Act (Kirchliches Archivgesetz) 'every individual with a verifiable and credible interest has the right to use the items held in the church archive. To do so, you are required to submit a request for use, which you will receive from the Cathedral archive. There are no fixed opening times for its use. Please ensure to make an appointment by email or telephone beforehand. Please submit any enquiries by post or email, stating your own postal address. Any fees that may be incurred as the result of processing or implementing requests are regulated by the Fee Regulations for Church Archives.
---