Figures, ornaments, columns and decorative elements – how you can help
Decorative elements, pillar capitals, figures, lead joints, sandstone vases, round arches, columns... Berlin Cathedral consists of a sheer infinite number of façade elements. We need your donation to retain those wonderful sandstone pieces. The cathedral parish cannot do it on its own. Every
smallest amount helps us along the way to save the crumbling cathedral. Together with the German Foundation for Monument Protection we would like to ask you to make a donation for the benefit of Berlin Cathedral.

The pictures on this page show elements of our cathedral façade that have already been cleaned. Only the lion's head still shows black encrustations.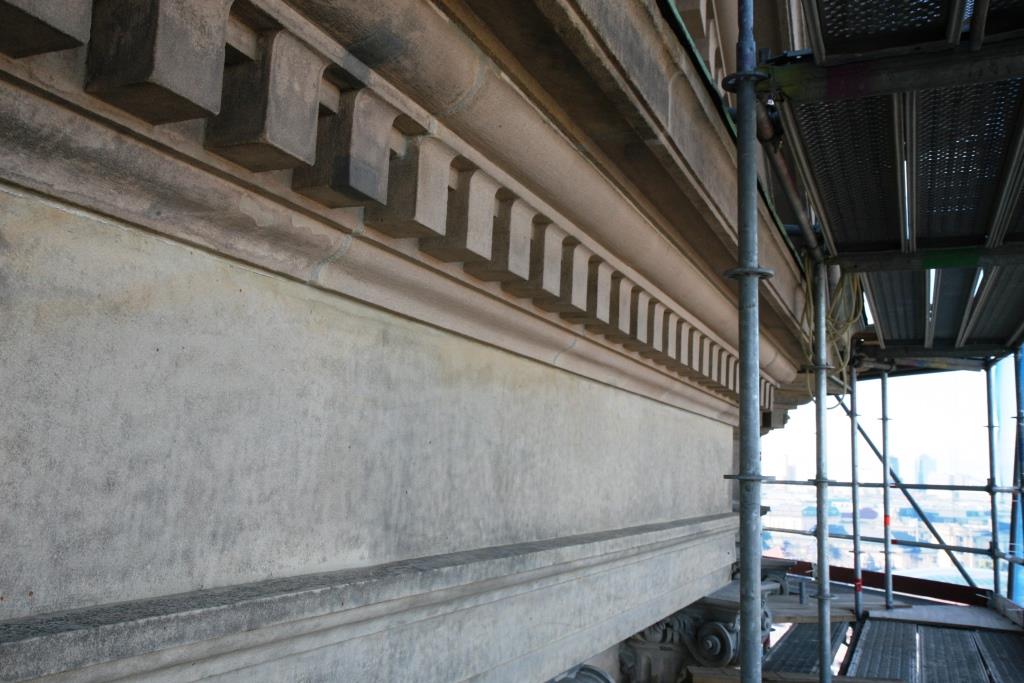 For 30 euros donated to the project, we can repair a part of the toothed frieze.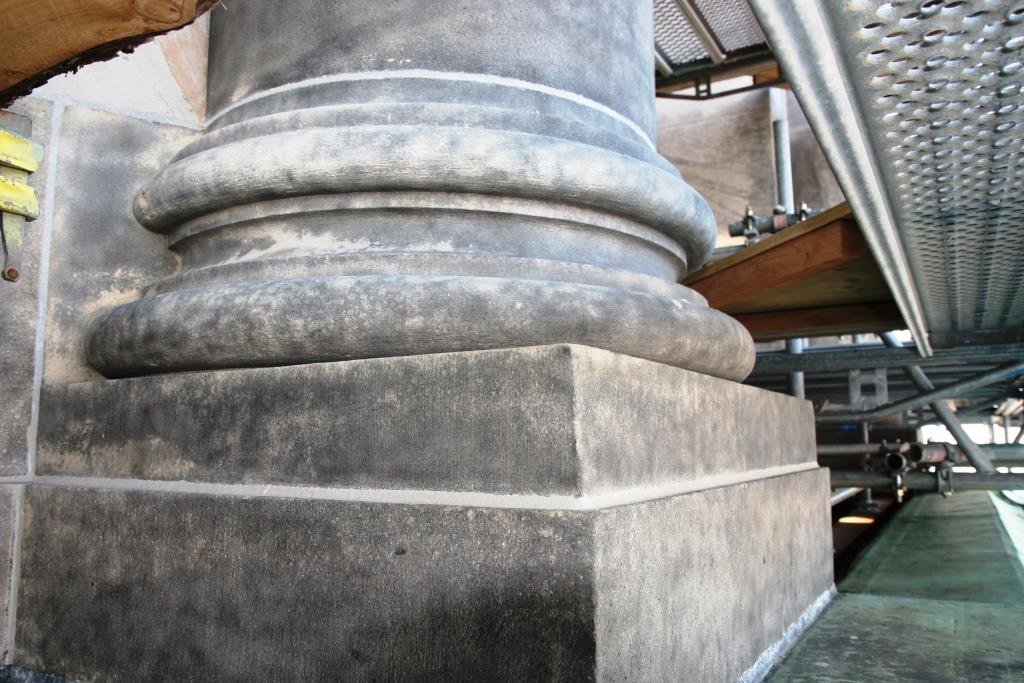 50 euros give the columns of Berlin Cathedral a solid foundation once more.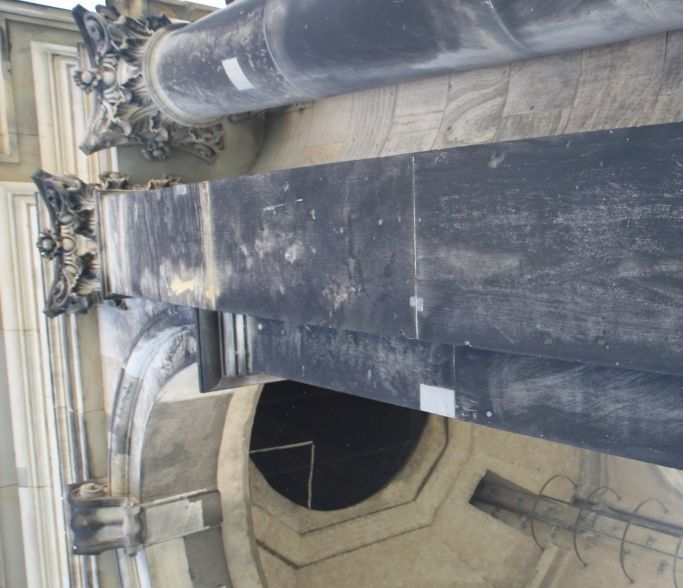 70 euros help us to restore a pilaster (tower façade pillar).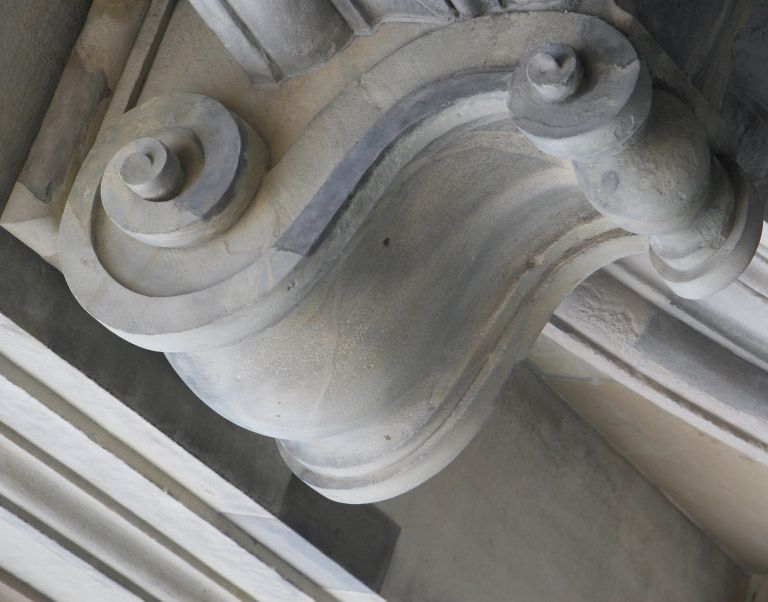 100 euros support the repair of an arched cornerstone.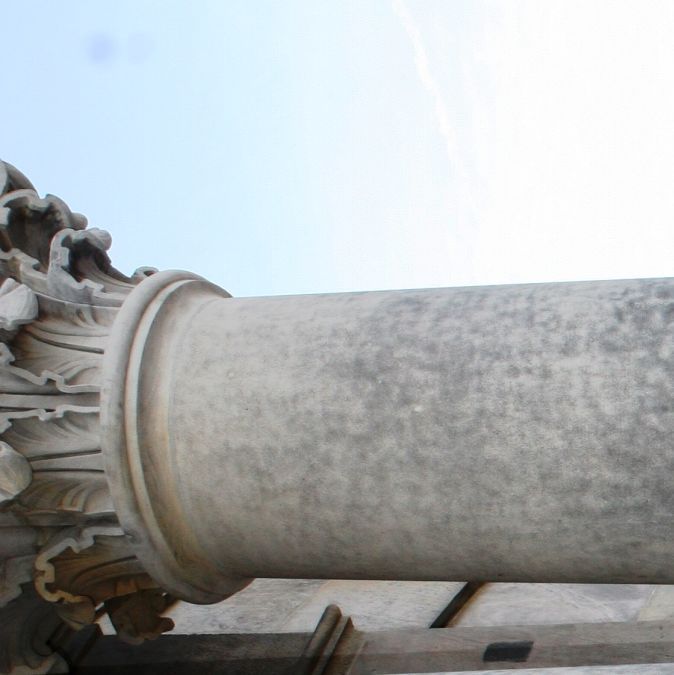 150 euros help to restore a column shaft.
500 euros save a façade element.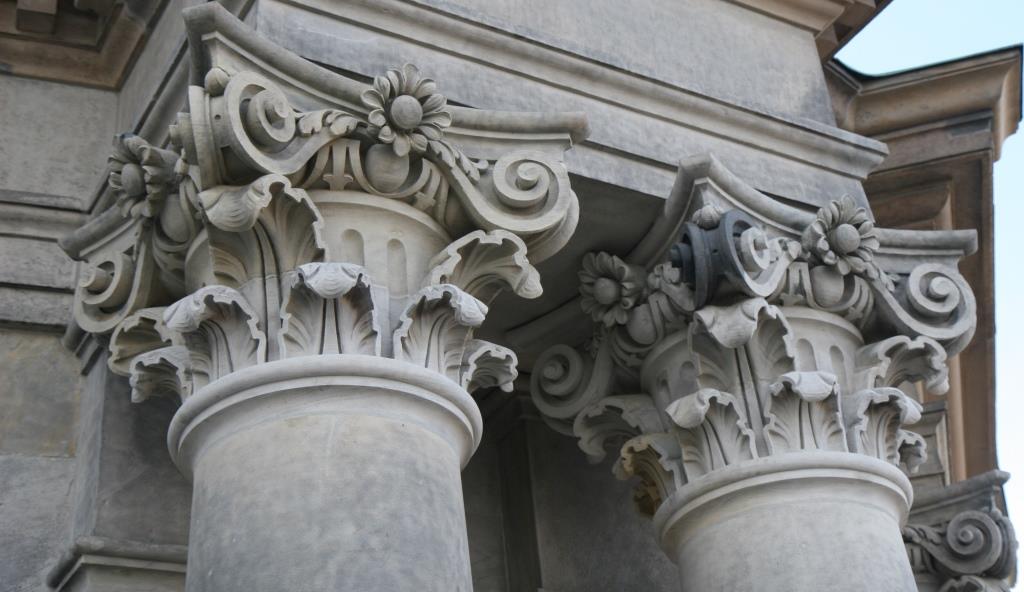 Cleaning a pillar capital and repairing damages on it require 1,500 euros. And that's where you come in.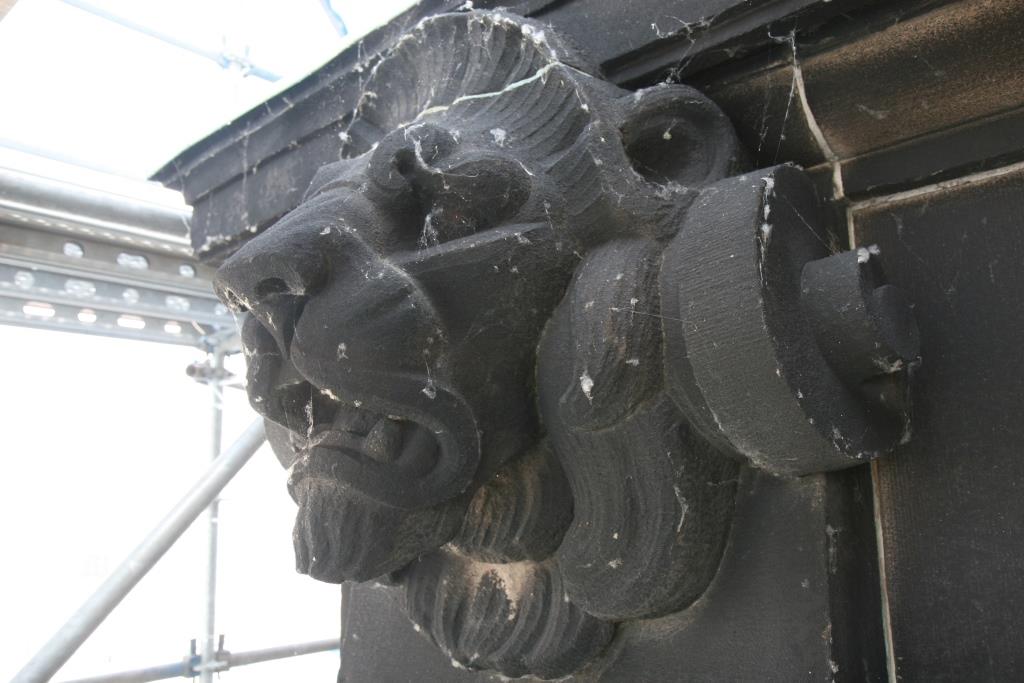 With a donation of 1,500 euros, you can save a lion's head at the base of a sandstone vase from decay.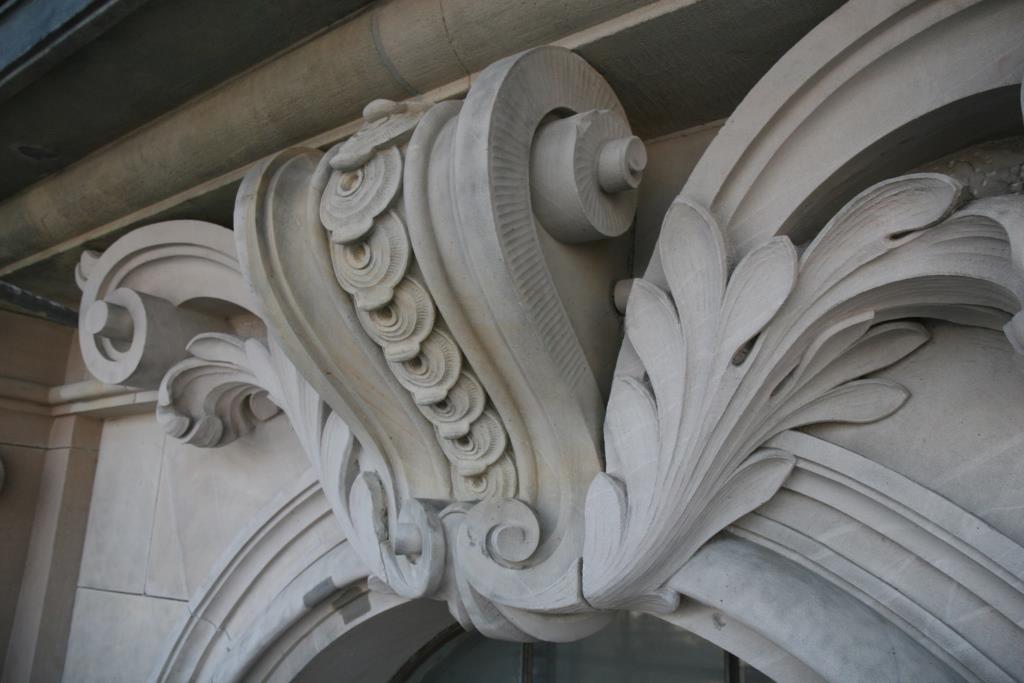 2,000 euros fund the restoration of the decorative element above the windows.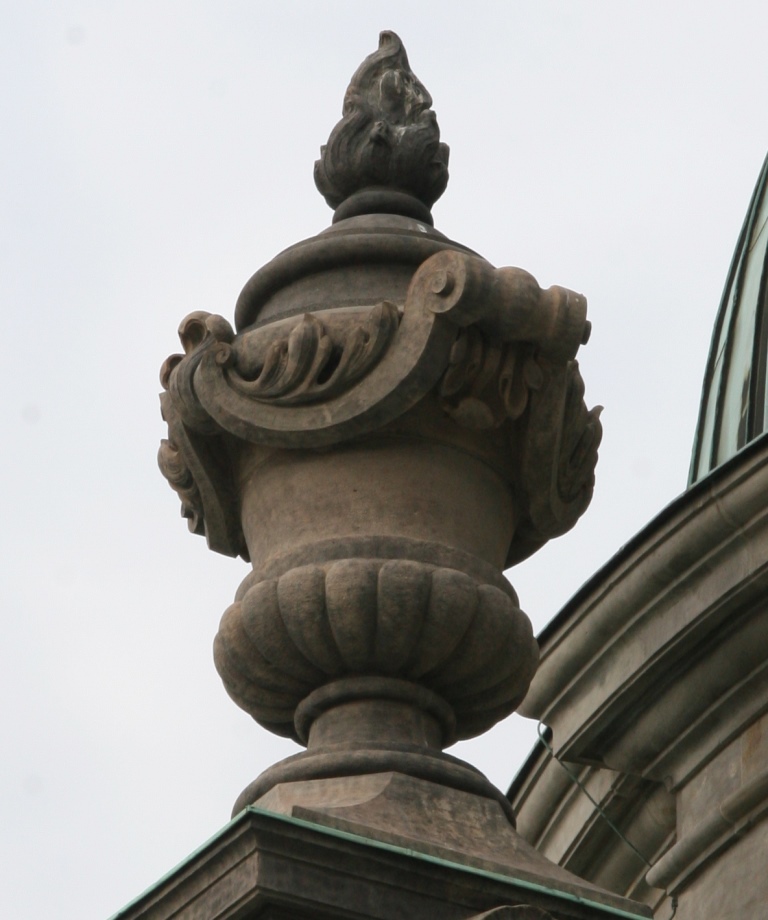 In lofty heights the sandstone vases of the Cathedral are clearly recognisable. 3,500 euros are needed to preserve this precious decorative element.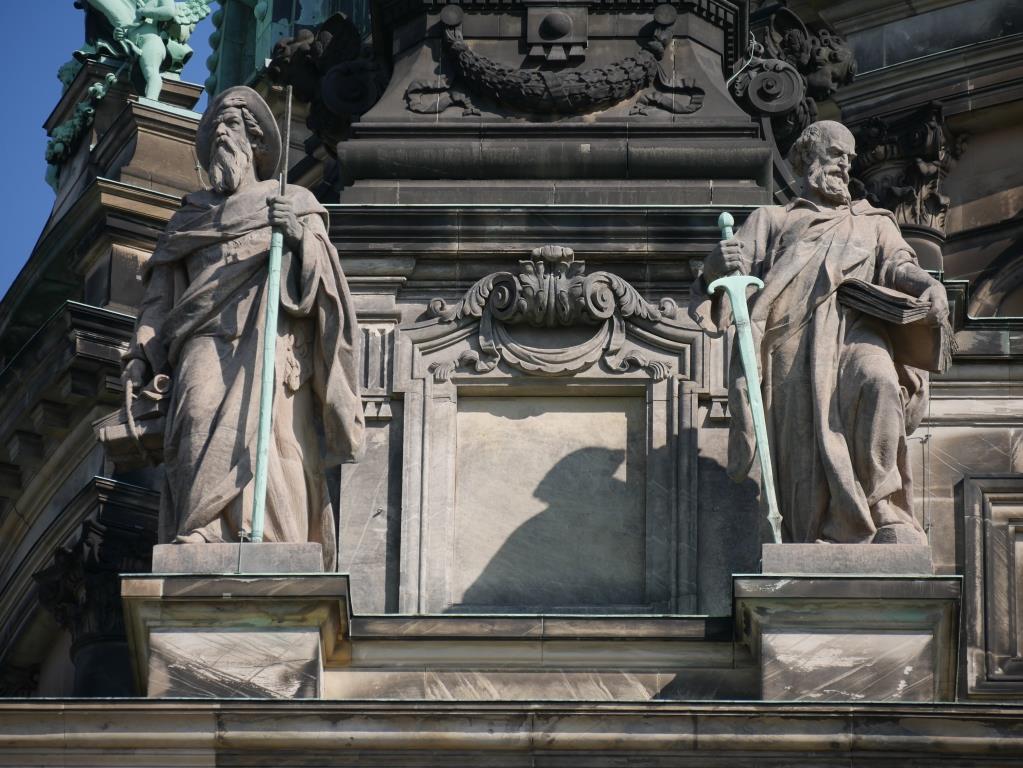 The most elaborate, and therefore the most expensive, are repairs of a large apostle figure. With a donation of 6,000 euros you can help us do this.