The apostles James and Paul are once again clean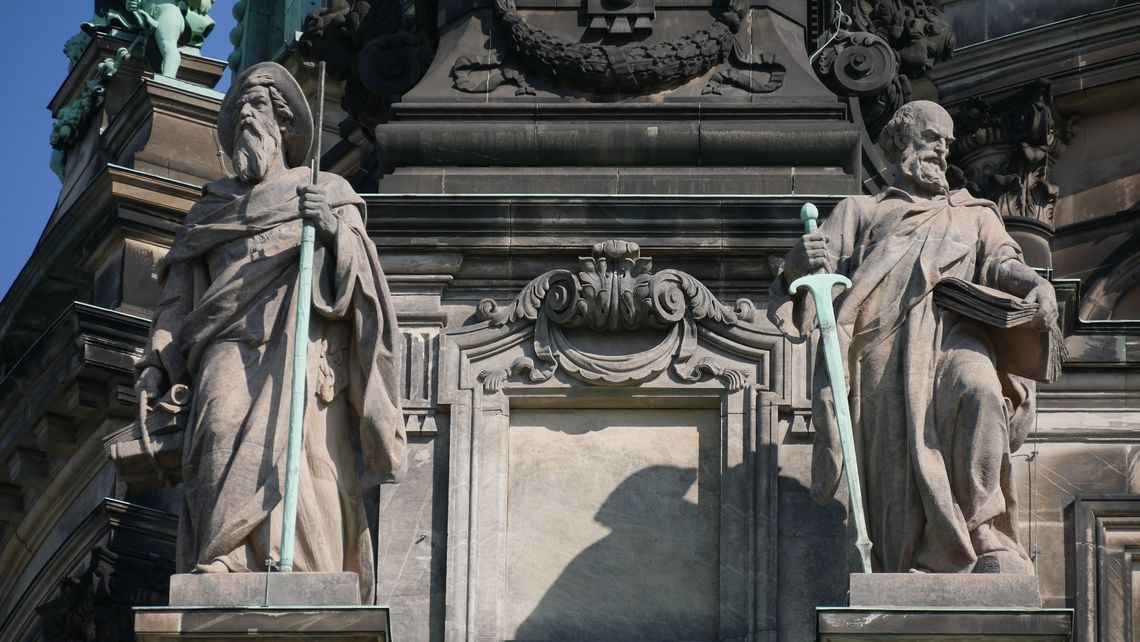 Restorers have spent recent days cleaning two of the four large sandstone figures situated in Berlin Cathedral. The black crust that had formed over several decades had to be removed, due to the fact that it destroys the sandstone in the long term. The apostles James the Elder and Paul (by Ernst Herter) which can be viewed on the left-hand side on the western façade are no longer black, but rather sandstone in colour.
In the spring, work will continue on the two right-hand apostle figures of Peter and Andrew (by Ludwig Manzel). The cleaning work for a single figure costs approximately €6,000. Over the course of the next few years all incrustations in the sand stone used to build Berlin Cathedral will have to be removed in order to safeguard the building's long-term preservation.
---