Project Cleaning the façades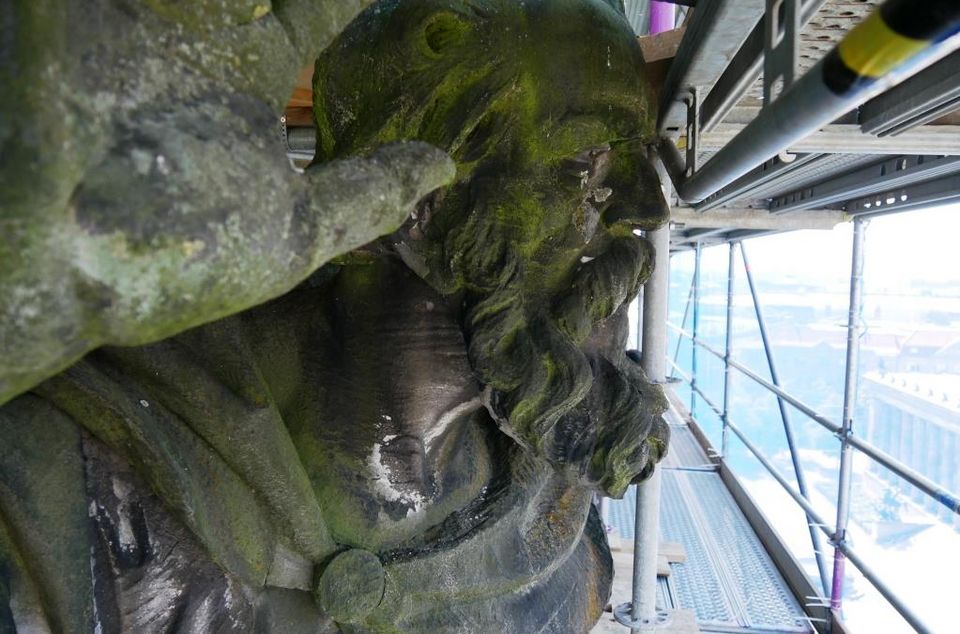 A building that is over one hundred years of age such as Berlin Cathedral always has something broken, and there is always something to be restored or refurbished. The renovation of all of the façades now needs to be carried out. The building is severely affected by encrustations created during the course of the centuries by soot, rubber abrasion and dust.
These encrustations are visible as grey to black layers on parts of the stone surface. The crusts prevent the sandstone from "breathing" and drying normally.
The black sections need to be removed urgently, because the sandstone is slowly being destroyed there.
In 2017, the first two Apostle figures were freed from encrustations. In 2018, it's the turn of the entire north west tower. It will cost EUR 1.45 million to save the façade, sculptures and architectural decorations of Berlin Cathedral from falling into more decay. It's not possible for the Cathedral parish to raise this money by itself. The building budget is already stretched to capacity by the 10% own contribution to the renovation of the Hohenzollern family crypt. Without supporters and sponsorship for the renovation of the façades, the erosion of the surface will become greater and the superb stonework masonry work from the beginning of the 20th century will be irretrievably lost.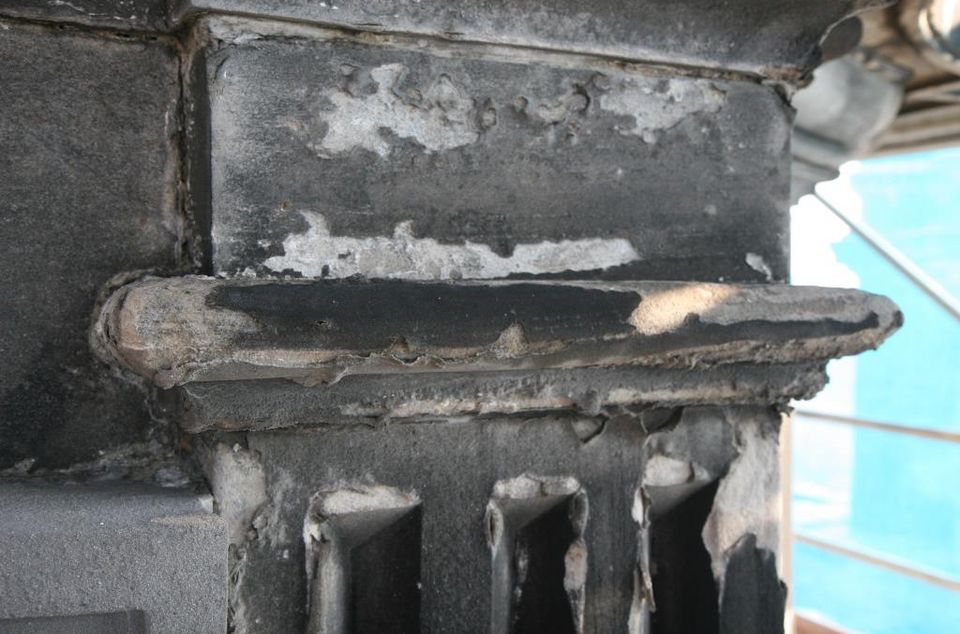 The black encrustations of soot, rubber grit and dust that have accumulated on the sandstone in recent decades are some of the factors to blame for the deterioration, as they prevent the stone from 'breathing'. The black layers must therefore be removed as quickly as possible, and cracks and leaking joints sealed. The total costs of these repairs amount to 1.6 million euros, spread over four years.
It is impossible for the cathedral parish to raise this sum alone. The German Foundation for Monument Protection has therefore agreed to support Berlin Cathedral with funding and a nationwide fundraising campaign. Actress and singer Eva Mattes has taken over the patronage of the project.
On the website of the German Foundation for Monument Protection, you can donate to the joint campaign directly online.
---